Trailer Tuesday (2)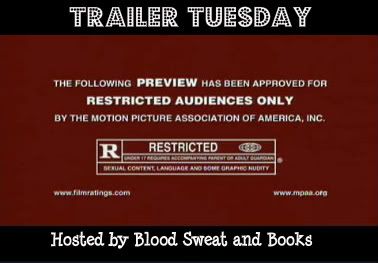 This weeks book for Trailer Tuesday is Grave Mercy by Robin LaFevers. I saw this Book trailer almost immediately after posting my choice last week and was blown away by how nicely it looked.
Why be the sheep, when you can be the wolf?
Seventeen-year-old Ismae escapes from the brutality of an arranged marriage into the sanctuary of the convent of St. Mortain, where the sisters still serve the gods of old. Here she learns that the god of Death Himself has blessed her with dangerous gifts—and a violent destiny. If she chooses to stay at the convent, she will be trained as an assassin and serve as a handmaiden to Death. To claim her new life, she must destroy the lives of others.
Releases: April 2012
ISBN: 054762834X (ISBN13: 9780547628349)
Publisher: Houghton Mifflin Harcourt
Just incase the Trailer didn't wet your appetite enough here is a very small excerpt I read on
Goodreads
.
"I bear a deep red stain that runs from my left shoulder down to my right hip, a trail left by the herbwitch's poison that my mother used to try to expel me from her womb. That I survived, according to the herbwitch, is no miracle but a sign I have been sired by the god of death himself." -Grave Mercy (His Fair Assassin #1)
If you'd like to participate in this or any future Trailer Tuesdays. Grab the Button below and make sure to link me in the comments so I can check yours out as well.