Trailer Tuesday (6)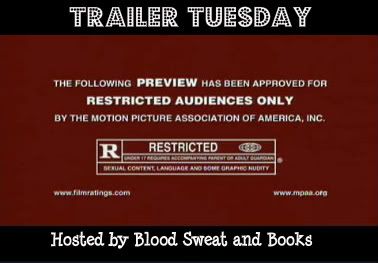 It's time again for Trailer Tuesday. This week I'm showcasing Pretty Crooked by Elisa Ludwig and A Temptation of Angels by Michelle Zink.
Publication Date: March 13,2012
Publisher:Katherine Tegen Books
ISBN:0062066064
Author Page:Goodreads
Willa's secret plan seems all too simple: take from the rich kids at Valley Prep and give to the poor ones.
Yet Willa's turn as Robin Hood at her ultra-exclusive high school is anything but. Bilking her "friends"—known to everyone as the Glitterati—without them suspecting a thing is far from easy. Learning how to pick pockets and break into lockers is as difficult as she'd thought it'd be. Delivering care packages to the scholarship girls, who are ostracized just for being from the "wrong" side of town, is way more fun than she'd expected.
The complication Willa didn't expect, though, is Aidan Murphy, Valley Prep's most notorious (and gorgeous) ace-degenerate. His mere existence is distracting Willa from what matters most to her: evening the social playing field between the haves and have-nots. There's no time for crushes and flirting with boys, especially conceited and obnoxious trust-funders like Aidan.
But when the cops start investigating the string of thefts at Valley Prep and the Glitterati begin to seek revenge, could Aidan wind up being the person that Willa trusts most?
Even angels make mistakes in this page-turning epic romance...
When her parents are murdered before her eyes, sixteen-year-old Helen Cartwright finds herself launched into an underground London where a mysterious organization called the Dictata controls the balance of good and evil. Helen learns that she is one of three remaining angelic descendants charged with protecting the world's past, present, and future. Unbeknownst to her, she has been trained her whole life to accept this responsibility. Now, as she finds herself torn between the angelic brothers protecting her and the devastatingly handsome childhood friend who wants to destroy her, she must prepare to be brave, to be hunted, and above all to be strong, because temptation will be hard to resist, even for an angel.
Michelle Zink masterfully weaves historical fantasy with paranormal romance to create a gripping tale of love and betrayal.
Expected Release: March 20, 2012
Publisher: Dial Books for Young Readers
ISBN: 0803737262
Author Page:Goodreads
If you'd like to participate in this or any future Trailer Tuesdays. Grab the Button below and make sure to link me in the comments so I can check yours out as well.