Freebie Friday (12)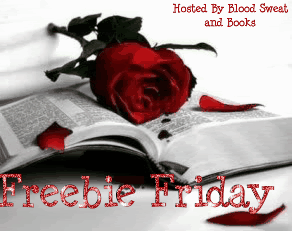 It's time for another edition of Freebie Friday! Each week I compile a list of books that I've found for FREE and share them with all of you! All you have to do is click on the title and it will take you to the purchase page.
NEVER, EVER lock eyes with a Night Marcher! Everyone in Hawaii has heard this warning, except for seventeen-year-old Emma Townsend that is. For most Hawaiians know that looking into the eyes of Night Marcher can strike a curse that will end in death or eternal servitude.
Even though her father, who is a paranormal investigator, solely raised Emma, she has little experience in the realm of the supernatural. When she is forced to move with her father to Hawaii, only months before her graduation, Emma finds that her world as she knows it, is shaken when she starts seeing the unexplainable: fire balls in the distance, beating drums in the middle of nowhere and strangers who vanish into thin air. Then one day when she has a run in with a procession of Night Marchers, ancient Hawaiian spirits wandering from their burial grounds to their locations of battles past, Emma has no choice but to believe that the unbelievable does exist.
Now Emma must go on the run with the help of a mysterious stranger, as they seek out how to free Emma from the curse of a Night Marcher, who will stop at nothing to get her soul.
To be normal, sixteen-year-old Julia Parker would shed her empathic gift in a second. Life has been difficult since her mother's mysterious disappearance ten years earlier - an event she witnessed, but can't remember. Julia's situation becomes more complicated after a near death experience from a blood thirsty stalker. As high school students go missing it is clear there is a connection to her own experience--past and present. Someone has to stop the madness and a chance encounter with a creepy psychic foretells that only Julia is the key to stopping the madness, but it may require the life of the one she loves.
Eighteen-year-old Jenny Morton has a horrific secret: her touch spreads a deadly supernatural plague, the "Jenny pox." She lives by a single rule: Never touch anyone. A lifetime of avoiding any physical contact with others has made her isolated and painfully lonely in her small rural town.
Then she meets the one boy she can touch. Jenny feels herself falling for Seth...but if she's going to be with him, Jenny must learn to use the deadly pox inside her to confront his ruthless and manipulative girlfriend Ashleigh, who secretly wields the most dangerous power of all.
In 2022, the United States commissioned a group of scientists to experiment with genetic mutations. Their goal was to create a serum that would alter the human genetic code, making the subject stronger and faster. They succeeded but their victory was short lived. Not only had they created a super serum, but also an airborne virus. By 2025, seventy-five percent of the world's population had perished. The survivors, well their lives would never be the same.
175 A.V.
Ally is an Ordinary; a human immune to the virus. She lives in a settlement outside the City with her mother and twin brother, but lately it doesn't seem to be enough. She is wrestling between being with her family and volunteering to move to the City, where she can work for the Exceptionals.
Luke is an Exceptional; a superior human being. His ancestors were infected with the virus and lived through it, leaving their super human strength and special abilities to him. He has never given much thought to Ordinarys, despite pressure from his father to choose one from the ORC. But all of that changes when he meets Ally...
*Though free at time of posting, please verify that the "Kindle Price" is actually $0.00. If you see a price for "Prime Members" or "read for free", then the book is NOT free any longer. Please leave a comment if you notice this so I can replace with another :)