Waiting On Wednesday (11)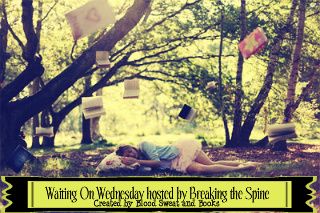 Waiting On Wednesday is a weekly blog post hosted by
Breaking The Spine
. For this week's Waiting On Wednesday I chose *drumroll* The Treachery of Beautiful Things by Ruth Frances Long.
A darkly compelling mix of romance, fairy tale, and suspense from a new voice in teen fiction
The trees swallowed her brother whole, and Jenny was there to see it. Now seventeen, she revisits the woods where Tom was taken, resolving to say good-bye at last. Instead, she's lured into the trees, where she finds strange and dangerous creatures who seem to consider her the threat. Among them is Jack, mercurial and magnetic, with secrets of his own. Determined to find her brother, with or without Jack's help, Jenny struggles to navigate a faerie world where stunning beauty masks some of the most treacherous evils, and she's faced with a choice between salvation or sacrifice--and not just her own.
Expected Release Date: August 16,2012
Publisher: Dial Books
Author: Ruth Frances Long
Goodreads Page: Click Here
ISBN: 0803735804 (ISBN13: 9780803735804)
Why Am I Waiting?
I love a good fairytale and the premise really sounds like a new twist on your standard fare. Plus omg this cover is gorgeous. I would in all honesty probably buy it just because it would look pretty on my shelf lol.
That wraps up my Waiting on Wednesday, leave me the link to yours so I can check it out as well! Have you heard of this book before? Do you enjoy Fairy Tales? Let me Know In The Comments Below! I love reading your responses.