Trailer Tuesday (14)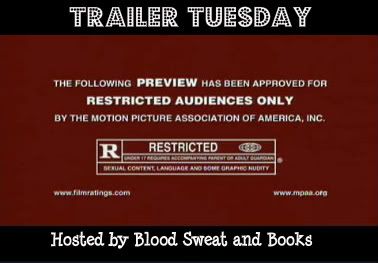 Trailer Tuesday is a Weekly Blog Post hosted by me at Blood Sweat and Books. Each week I choose two Book Trailers to showcase. One Trailer will be for an upcoming book and the other will be one that has already been released.
This Week I will be showcasing Goddess Interrupted by Aimee Carter and No Safety In Numbers by Dayna Lorentz
Author: Aimee Carter
Publication Date: March 27,2012
Publisher: Harlequin Teen
ISBN: 0373210450 (ISBN13: 9780373210459)
Goodreads Page: Click Here
KATE WINTERS HAS WON IMMORTALITY.
BUT IF SHE WANTS A LIFE WITH HENRY IN THE UNDERWORLD, SHE'LL HAVE TO FIGHT FOR IT.
Becoming immortal wasn't supposed to be the easy part. Though Kate is about to be crowned Queen of the Underworld, she's as isolated as ever. And despite her growing love for Henry, ruler of the Underworld, he's becoming ever more distant and secretive. Then, in the midst of Kate's coronation, Henry is abducted by the only being powerful enough to kill him: the King of the Titans.
As the other gods prepare for a war that could end them all, it is up to Kate to save Henry from the depths of Tartarus. But in order to navigate the endless caverns of the Underworld, Kate must enlist the help of the one person who is the greatest threat to her future.
Henry's first wife, Persephone.
A biological bomb has just been discovered in the air ducts of a busy suburban mall. At first nobody knows if it's even life threatening, but then the entire complex is quarantined, people start getting sick, supplies start running low, and there's no way out. Among the hundreds of trapped shoppers are four teens.
These four different narrators, each with their own stories, must cope in unique, surprising styles, changing in ways they wouldn't have predicted, trying to find solace, safety, and escape at a time when the adults are behaving badly.
This is a gripping look at people and how they can--and must--change under the most dire of circumstances.
And not always for the better.
Author: Dayna Lorentz
Expected Publication: May 29,2012
Publisher: Dial
ISBN: 0803738730 (ISBN13: 9780803738737)
Goodreads Page: Click Here
Well that about wraps up this Trailer Tuesday. What did you think of the trailers? Are you planning on reading either book? Let me know in the comments below. I love reading your responses.
As for me, I am really looking forward to reading both. I loved The Goddess Test and really need to get my hands on a copy of Goddess Interrupted. I also am really,REALLY excited for No Safety In Numbers, sounds right up my alley.