Waiting On Wednesday (13)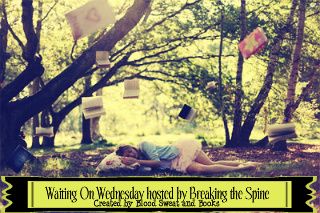 Waiting On Wednesday is a weekly blog post hosted by Breaking The Spine. For this week's Waiting On Wednesday I chose *drumroll* Exhale by Kendall Grey
Expected publication: July 11,2012
Publisher: Howling Mad Press
Want to learn more about the Just Breathe trilogy? Click Here
Why Am I waiting?
Not much is known about this book yet but who cares. I really liked the first in the series Inhale (
Review Here
) and am ready to dive into the next. I want to learn more about the dreaming and how all the different elementals came to be. Since now I know what's going on, I expect it to be a highly enjoyable read.
Plus all profits from the sales of INHALE, EXHALE, and JUST BREATHE will be donated to programs that educate people about whales and the challenges they face. How cool is that?
That wraps up my Waiting on Wednesday, leave me the link to yours so I can check it out as well! Have you heard of this book before? Have you read Inhale? Let me Know In The Comments Below! I love reading your responses.