Trailer Tuesday (22)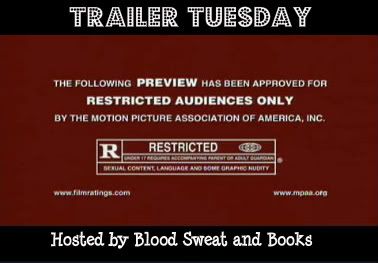 Trailer Tuesday is a Weekly Blog Post hosted by me at Blood Sweat and Books. Each week I choose two Book Trailers to showcase. One Trailer will be for an upcoming book and the other will be one that has already been released.
This Week I will be showcasing A Monster Calls by Patrick Ness and Don't Turn Around by Michelle Gagnon
Author: Patrick Ness
Publication Date: September 27,2011
Publisher: Walker Books
ISBN: 1406311529 (ISBN13: 9781406311525)
Goodreads Page: Click Here
The monster showed up after midnight. As they do.
But it isn't the monster Conor's been expecting. He's been expecting the one from his nightmare, the one he's had nearly every night since his mother started her treatments, the one with the darkness and the wind and the screaming...
This monster is something different, though. Something ancient, something wild. And it wants the most dangerous thing of all from Conor.
It wants the truth.
Sixteen-year-old Noa has been a victim of the system ever since her parents died. Now living off the grid and trusting no one, she uses her computer-hacking skills to stay safely anonymous and alone. But when she wakes up on a table in an empty warehouse with an IV in her arm and no memory of how she got there, Noa starts to wish she had someone on her side.
Enter Peter Gregory. A rich kid and the leader of a hacker alliance, Peter needs people with Noa's talents on his team. Especially after a shady corporation threatens his life. But what Noa and Peter don't realize is that Noa holds the key to a terrible secret, and there are those who'd stop at nothing to silence her for good.
Filled with action, suspense, and romance, this first book in a new trilogy offers readers nonstop thrills.
Author: Michelle Gagnon
Expected Publication: August 28,2012
Publisher: Harper Collins
ISBN: 0062102907 (ISBN13: 9780062102904)
Goodreads Page: Click Here
Have you read A Monster Calls yet? What did you think? Do you plan on reading Don't Turn Around? What do you think of the trailers? Leave your answers in the comments below, I love reading your responses!
Have a Trailer you would like showcased? Send me an
Email me
. I'm always on the lookout for new book trailers to show off.