Waiting On Wednesday (22)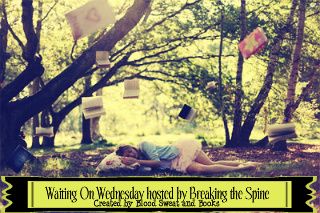 Waiting On Wednesday is a weekly blog post hosted by Breaking The Spine. For this week's Waiting On Wednesday I chose *drumroll* Deviants (Dust Chronicles #1) by Maureen McGowan
Expected Publication: October 30,2012
In a post-apocalyptic world, where the earth is buried by asteroid dust that's mutated the DNA of some humans, orphaned, sixteen-year-old Glory must protect her younger brother and escape the domed city that's been her entire world.
Outside in the ruins, they're pursued by the authorities and by sadistic, scab-covered Shredders who are addicted to the lethal-to-humans dust now covering the planet. Glory's quests to transport herself and her brother to safety make up the thrilling and fascinating first volume of The Dust Chronicles.
Author: Maureen McGowan
Publisher: Marshall Cavendish Children's Books
ISBN: 1612183670 (ISBN13: 9781612183671)
Goodreads Page: Click Here
Why Am I Waiting
I'm always on the hunt for new Post-Apocayptic/Dystopian reads and when I stumbled across this one it definitely sounded like it fit the bill. I want to know how they built a dome if the dust is lethal. Does the dust only affect those born before the asteroid hit? What are the shredders? Oh and just incase this book appeals to you as well Goodreads is holding a Giveaway for 10 copies and it ends on the 27th!!
That wraps up my Waiting on Wednesday, leave me the link to yours so I can check it out as well! Have you heard of this book before? Do you love Post-Apocalyptic/Dystopians or over the genre? Let me Know In The Comments Below! I love reading your responses.