Waiting On Wednesday (24)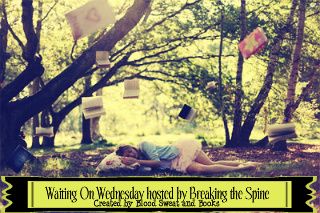 Waiting On Wednesday is a weekly blog post hosted by
Breaking The Spine
. For this week's Waiting On Wednesday I chose *drumroll* Incarnation by Emma Cornwall.
Expected Publication:September 18,2012
In the steampunk world of Victorian London, a beautiful vampire seeks out the author of Dracula–to set the record straight . . . If one is to believe Bram Stoker's legendary vampire tale, Lucy Weston is Dracula's most wanton creation, a sexual creature of the night who preys on innocent boys. But the real-life Lucy is nothing like her fictional counterpart—and she demands to know why the Victorian author deliberately lied. With Stoker's reluctant help, she's determined to track down the very fiend who transformed her—from the sensual underworld where humans vie to become vampires, to a hidden cell beneath a temple to madness, and finally into the glittering Crystal Palace where death reigns supreme.
Haunted by fragmentary memories of her lost life and love, Lucy must battle her thirst for blood as she struggles to stop a catastrophic war that will doom vampires and humans alike. Ultimately, she must make a choice that illuminates for her—and for us—what it means to be human.
Author: Emma Cornwall
Publisher: Gallery Books
ISBN: 1439190356 (ISBN13: 9781439190357)
Goodreads Page: Click Here
Why Am I Waiting
I love that this premise focuses on Lucy. I want to see the reason her personality was changed and why it was important to do so.
That wraps up my Waiting on Wednesday, leave me the link to yours so I can check it out as well! Have you heard of this book before? Have you ever read Stoker's Dracula? Do you still enjoy Vampire Books? Let me Know In The Comments Below! I love reading your responses.