Trailer Tuesday (25)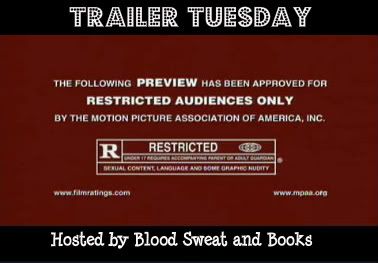 Trailer Tuesday is a Weekly Blog Post hosted by me at Blood Sweat and Books. Each week I choose two Book Trailers to showcase. One Trailer will be for an upcoming book and the other will be one that has already been released.
This Week I will be showcasing No Alternative by William Dickerson and Second Chance by Heather Brewer
Author: William Dickerson
Publication Date: April 5,2012
Publisher: Kettle Of Letters Press
Goodreads Page: Click Here
NO ALTERNATIVE is a coming-of-age drama that drills a hole into the world of suburban American teenagers in the early 90's. Thomas Harrison is determined to start his own alternative band, an obsession that blinds him to what's either the mental collapse, or the eruption of musical genius, of his younger sister, Bridget. Bridget boldly rejects her brother's music, and the music of an entire generation of slackers, by taking on the persona of an X-rated gangsta' rapper named Bri Da B.
Against the backdrop of the suicide of Kurt Cobain, William Dickerson sets into motion a series of relationships, examining socially significant themes––suicide, depression, drug addiction and the teenage angst and alienation that were so prevalent at the time.
The stakes are life or death
The summer after Joss failed to kill the vampire Vladimir Tod, he gets a second chance to prove himself as a Slayer. He is sent to New York City to hunt down a serial killer that the Slayer Society believes is a vampire. It is up to Joss to lead his Slayer team, and through their detective work, they discover that there are actually four vampire brothers who are on the killing rampage. Joss must use all his skill to save the innocent people of New York City from the murderers. Joss's status as a Slayer depends on it.
The Slayer Chronicles can be read alongside The Chronicles of Vladimir Tod or entirely on their own. This second installment gives readers even more insight into the nightmares that drive Joss the Slayer.
Author: Heather Brewer
Expected Publication: October 16,2012
Publisher: DIAL
Goodreads Page: Click Here
Are you going to pick up either book? Have you read the first book in The Slayer Chronicles? What do you think of the Trailers? Leave your answers in the comments below, I love reading your responses!
Have a Trailer you would like showcased? Send me an
Email me
. I'm always on the lookout for new book trailers to show off.
Like what you see? Please Share! I thank you if you do.