Waiting On Wednesday (26)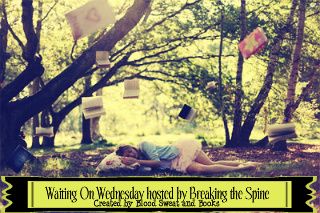 Waiting On Wednesday is a weekly blog post hosted by
Breaking The Spine
. For this week's Waiting On Wednesday I chose *drumroll* Revolution 19 by Gregg Rosenblum
Expected Publication:January 8,2013
Twenty years ago, the robots designed to fight our wars abandoned the battlefields. Then they turned their weapons on us.
Only a few escaped the robot revolution of 2071. Kevin, Nick, and Cass are lucky —they live with their parents in a secret human community in the woods. Then their village is detected and wiped out. Hopeful that other survivors have been captured by bots, the teens risk everything to save the only people they have left in the world—by infiltrating a city controlled by their greatest enemies.
Author: Gregg Rosenblum
Publisher: Harper Teen
ISBN: 0062125958
Goodreads Page: Click Here
Why Am I Waiting
I was a big fan of the movie IRobot and find the whole premise of a Robot uprising terrifying and fascinating at the same time. I wonder what caused the Robot revolution and will it ever end or is humanity doomed to extinction.
That wraps up my Waiting on Wednesday, leave me the link to yours so I can check it out as well! Have you heard of this book before? Do you think Computer technology will be a blessing or curse in the future? Let me Know In The Comments Below! I love reading your responses.