Waiting On Wednesday (28)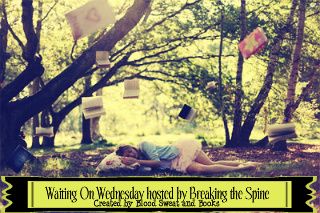 Waiting On Wednesday is a weekly blog post hosted by
Breaking The Spine
. For this week's Waiting On Wednesday I chose *drumroll* The 13th Sign by Kristin O'Donnell Tubb
Expected Publication:January 8,2013
What if there was a 13th zodiac sign?
You're no longer Sagittarius, but Ophiuchus, the healer, the 13th sign.
Your personality has changed. So has your mom's and your best friend's.
What about the rest of the world?
What if you were the one who accidentally unlocked the 13th sign, causing this world-altering change—and infuriating the other 12 signs?
Jalen did it, and now she must use every ounce of her strength and cunning to send the signs back where they belong. Lives, including her own, depend on it.
Author: Kristin O'Donnell Tubb
Publisher: Feiwel & Friends
ISBN: 0312583524
Goodreads Page: Click Here
Why Am I Waiting
Teens battling Immortals to save the end of the world, which you messed up in the first place. Win!! I cannot wait to dive into this book but will be waiting to closer to release..
That wraps up my Waiting on Wednesday, leave me the link to yours so I can check it out as well! Have you heard of this book before? Have you requested it yet on Netgalley? Let me Know In The Comments Below! I love reading your responses.