Trailer Tuesday (27)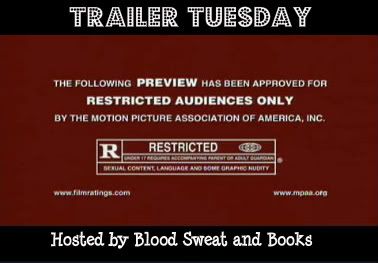 Trailer Tuesday is a Weekly Blog Post hosted by me at Blood Sweat and Books. Each week I choose two Book Trailers to showcase. One Trailer will be for an upcoming book and the other will be one that has already been released.
This Week I will be spotlighting Caleo by James Crawford and Deity by Jennifer L. Armentrout
Caleo Anima is the social outcast of Butler High. His pale skin and white hair have caused him nothing but trouble since birth. Now at age 17 a mysterious stranger shows up telling him that not only is Caleo part of a magical race called Leeches, but his life is in danger because of a civil war that's been going on for decades...all in an effort to gain control over him.
Alexandria isn't sure she's going to make it to her eighteenth birthday--to her Awakening. A long-forgotten, fanatical order is out to kill her, and if the Council ever discovers what she did in the Catskills, she's a goner... and so is Aiden.
If that's not freaky enough, whenever Alex and Seth spend time "training"--which really is just Seth's code word for some up-close and personal one-on-one time--she ends up with another mark of the Apollyon, which brings her one step closer to Awakening ahead of schedule. Awesome.
But as her birthday draws near, her entire world shatters with a startling revelation and she's caught between love and Fate. One will do anything to protect her. One has been lying to her since the beginning. Once the gods have revealed themselves, unleashing their wrath, lives will be irrevocably changed... and destroyed.
Those left standing will discover if love is truly greater than Fate..
Are you going to pick up either book? What do you think of the Trailers? Leave your answers in the comments below, I love reading your responses!
Have a Trailer you would like showcased? Send me an
Email me
. I'm always on the lookout for new book trailers to spotlight.
Like what you see? Please Share! I thank you if you do.