Waiting On Wednesday (31)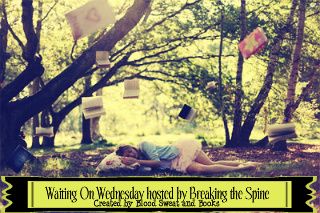 Waiting On Wednesday is a weekly blog post hosted by
Breaking The Spine
. For this week's Waiting On Wednesday I chose *drumroll* Pods by Michelle K. Pickett
Expected Publication:June 04,2013
Seventeen-year-old Eva is a chosen one. Chosen to live, while others meet a swift and painful death from an incurable virus so lethal, a person is dead within days of symptoms emerging. In the POD system, a series of underground habitats built by the government, she waits with the other chosen for the deadly virus to claim those above. Separated from family and friends, it's in the PODs she meets David. And while true love might not conquer all, it's a balm for the broken soul.
After a year, scientists believe the population has died, and without living hosts, so has the virus. That's the theory, anyway. But when the PODs are opened, survivors find the surface holds a vicious secret. The virus mutated, infecting those left top-side and creating... monsters.
Eva and David hide from the infected in the abandoned PODs. Together they try to build a life--a new beginning. But the infected follow and are relentless in their attacks. Leaving Eva and David to fight for survival, and pray for a cure.
Author: Michelle K. Pickett
Publisher: Spencer Hill Press
Goodreads Page: Click Here
Why Am I Waiting
I've been wanting to read this book since I first laid eyes on it in a Spencer Hills Press E-mail I received months ago. I'm always on the lookout for good Plague wipes out the majority of the population type book and this one seems like it fits the bill plus ads an "infected" zombie type stance. On another note the Pod system sorta reminds me of the Vaults from the Fallout game series and it will be interesting to see how those play into the whole world.
That wraps up my Waiting on Wednesday, leave me the link to yours so I can check it out as well! Have you heard of this book before? Do you enjoy Plague type stories? Let me Know In The Comments Below! I love reading your responses.