Trailer Tuesday (30)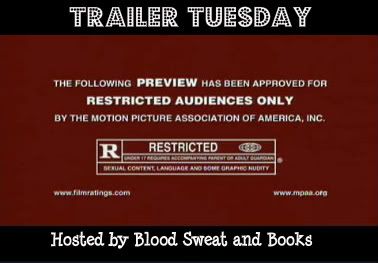 Trailer Tuesday is a Weekly Blog Post hosted by me at Blood Sweat and Books. Each week I choose two Book Trailers to showcase. One Trailer will be for an upcoming book and the other will be one that has already been released.
This Week I will be spotlighting Nocturnal by Scott Sigler and while the book is out I wanted to share The Warm Bodies Movie trailer which was released this week.
Homicide detective Bryan Clauser is losing his mind.
How else to explain the dreams he keeps having—dreams that mirror, with impossible accuracy, the gruesome serial murders taking place all over San Francisco? How else to explain the feelings these dreams provoke in him—not disgust, not horror, but excitement?
As Bryan and his longtime partner, Lawrence "Pookie" Chang, investigate the murders, they learn that things are even stranger than they at first seem. For the victims are all enemies of a seemingly ordinary young boy—a boy who is gripped by the same dreams that haunt Bryan. Meanwhile, a shadowy vigilante, seemingly armed with superhuman powers, is out there killing the killers. And Bryan and Pookie's superiors—from the mayor on down—seem strangely eager to keep the detectives from discovering the truth.
Doubting his own sanity and stripped of his badge, Bryan begins to suspect that he's stumbled into the crosshairs of a shadow war that has gripped his city for more than a century—a war waged by a race of killers living in San Francisco's unknown, underground ruins, emerging at night to feed on those who will not be missed.
And as Bryan learns the truth about his own intimate connections to the killings, he discovers that those who matter most to him are in mortal danger…and that he may be the only man gifted—or cursed—with the power to do battle with the nocturnals.
After a zombie becomes involved with the girlfriend of one of his victims, their romance sets in motion a sequence of events that might transform the entire lifeless world.
Have you read either book? What do you think of the Trailers? Will you watch Warm Bodies on screen or wait for the DVD? Leave your answers in the comments below, I love reading your responses!
Have a Trailer you would like showcased? Send me an
Email me
. I'm always on the lookout for new book trailers to spotlight.
Like what you see? Please Share! I thank you if you do.