Trailer Tuesday (31)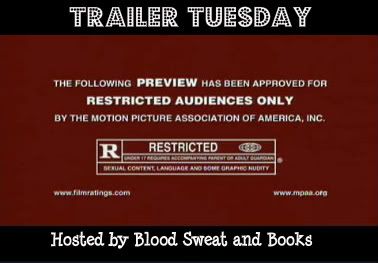 Trailer Tuesday is a Weekly Blog Post hosted by me at Blood Sweat and Books. Each week I choose two Book Trailers to showcase. One Trailer will be for an upcoming book and the other will be one that has already been released.
This Week I will be spotlighting Impulse by Ellen Hopkins and the teaser trailer for Ashes and Ice by Rochelle Maya Callen.
Sometimes you don't wake up. But if you happen to, you know things will never be the same.
Three lives, three different paths to the same destination: Aspen Springs, a psychiatric hospital for those who have attempted the ultimate act -- suicide.
Vanessa is beautiful and smart, but her secrets keep her answering the call of the blade.
Tony, after suffering a painful childhood, can only find peace through pills.
And Conner, outwardly, has the perfect life. But dig a little deeper and find a boy who is in constant battle with his parents, his life, himself.
In one instant each of these young people decided enough was enough. They grabbed the blade, the bottle, the gun -- and tried to end it all. Now they have a second chance, and just maybe, with each other's help, they can find their way to a better life -- but only if they're strong and can fight the demons that brought them here in the first place.
She is desperate to remember.
He is aching to forget.
Together, they are not broken.
But together, one may not survive.
​Jade wakes up with no memory of her past and blood on her hands.
Plagued by wicked thoughts, she searches for answers. Instead, she finds a boy who doesn't offer her answers, but hope. But sometimes, when nightmares turn into reality and death follows you everywhere, hope is not enough.
LUST. LOVE. LOSS. Sometimes, all that is left are Ashes and Ice.
What do you think of the Trailers? Leave your answers in the comments below, I love reading your responses!
Have a Trailer you would like showcased? Send me an
Email me
. I'm always on the lookout for new book trailers to spotlight.
Like what you see? Please Share! I thank you if you do.