Waiting On Wednesday (35)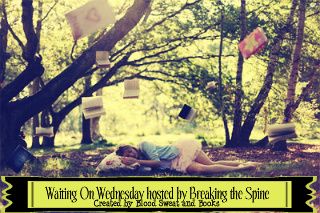 Waiting On Wednesday is a weekly blog post hosted by
Breaking The Spine
. For this week's Waiting On Wednesday I chose *drumroll* ReAwakened by Ada Adams.
Author: Ada Adams
Page Count: 520 pages
Series: Angel Creek #2
Goodreads Page:Click Here
Expected Publication:
November 27,2012
Becoming a vampire guardian was Dawn Fairchild's ticket out of the Scarlet House. Fresh off a successful mission, life in Angel Creek should have been great. But when her sort-of-maybe-boyfriend, Sebastian, disappears on a quest to help a beautiful vampire from his past, Dawn finds herself amidst a web of danger, lies, and deceit.
Joining forces with Razor, an enigmatic rebel lacking both a verbal and a physical filter, and her band of Misfits—Brooke, Sophie, Hunter, and Seth—Dawn is thrust into a race against the clock to solve the mystery surrounding brutal Born kidnappings and come to terms with the sudden discovery of her own unique powers. With time ticking away and Born vampires' lives in jeopardy, it quickly becomes evident that someone—or something—desperately wants Dawn and is willing to shed any amount of blood to get her.
Dawn has only one chance to face her demons and overcome all obstacles standing in her way as she embarks on the biggest mission of her life—one that threatens a deadly outcome for all involved.
Why Am I Waiting
I Loved the first book in this series
ReVamped
. It seriously was one of my favorite reads this year. I cannot wait to see what happens to Dawn and her vampire band of misfits. I also am looking forward to more Sebastian and Ethan goodness. This is definitely a love triangle I can root for unlike other books where it just is an annoyance.
That wraps up my Waiting on Wednesday, leave me the link to yours so I can check it out as well! Have you read ReVamped yet? Are you planning to read ReAwakened? What do you think of the cover? Let me Know In The Comments Below! I love reading your responses.
Want to see what I thought about ReVamped? Check out my review
here!