Trailer Tuesday (33)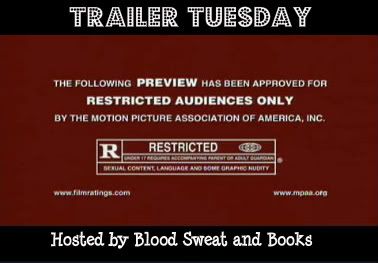 Trailer Tuesday is a Weekly Blog Post hosted by me at Blood Sweat and Books. Each week I choose two Book Trailers to showcase. One Trailer will be for an upcoming book and the other will be one that has already been released.
This Week I will be spotlighting Niceville by Carsten Stroud and Splintered by A.G. Howard.
Something is wrong in Niceville. . .
A boy literally disappears from Main Street. A security camera captures the moment of his instant, inexplicable vanishing. An audacious bank robbery goes seriously wrong: four cops are gunned down; a TV news helicopter is shot and spins crazily out of the sky, triggering a disastrous cascade of events that ricochet across twenty different lives over the course of just thirty-six hours.
Nick Kavanaugh, a cop with a dark side, investigates. Soon he and his wife, Kate, a distinguished lawyer from an old Niceville family, find themselves struggling to make sense not only of the disappearance and the robbery but also of a shadow world, where time has a different rhythm and where justice is elusive.
. . .Something is wrong in Niceville, where evil lives far longer than men do.
When her mother's mental health takes a turn for the worse, Alyssa learns that what she thought was fiction is based in terrifying reality. The real Wonderland is a place far darker and more twisted than Lewis Carroll ever let on. There, Alyssa must pass a series of tests, including draining an ocean of Alice's tears, waking the slumbering tea party, and subduing a vicious bandersnatch, to fix Alice's mistakes and save her family. She must also decide whom to trust: Jeb, her gorgeous best friend and secret crush, or the sexy but suspicious Morpheus, her guide through Wonderland, who may have dark motives of his own.
What do you think of the Trailers? Are you planning on reading either book? Leave your answers in the comments below, I love reading your responses!
Have a Trailer you would like showcased? Send me an
Email me
. I'm always on the lookout for new book trailers to spotlight.
Like what you see? Please Share! I thank you if you do.