Trailer Tuesday (34)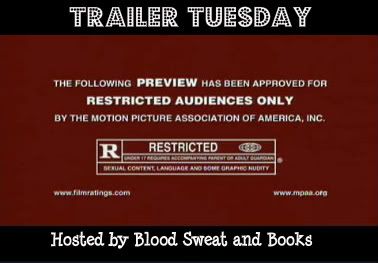 Trailer Tuesday is a Weekly Blog Post hosted by me at Blood Sweat and Books. Each week I choose two Book Trailers to showcase. One Trailer will be for an upcoming book and the other will be one that has already been released.
This Week I will be spotlighting Sacrifice by Neisha Nilsen and A Shimmer Of Angels by Lisa M. Basso.
It had been two years since her husband passed away.Caz is desperately trying to move on with her life and decides to buy a new cottage out of town. Her two young children are not thrilled about the idea.
When she moves in to her new home strange things start happening, endangering all of their lives. Caz tries frantically to save her family and keep them from harm's way not realizing in order to save her family she must enter a different world and fight for them from afar.
Sixteen-year-old Rayna sees angels, and has the medication and weekly therapy sessions to prove it. Now, in remission, Rayna starts fresh at a new school, lands a new job, and desperately tries for normalcy. She ignores signs that she may be slipping into the world she has tried so hard to climb out of. But these days, it's more than just hallucinations that keep Rayna up at night. Students are dying, and she may be the only one who can stop it. Can she keep her job, her sanity, and her friends from dying at the hands of angels she can't admit to seeing?
What do you think of the Trailers? Are you planning on reading either book? Leave your answers in the comments below, I love reading your responses!
Have a Trailer you would like showcased? Send me an
Email me
. I'm always on the lookout for new book trailers to spotlight.
Like what you see? Please Share! I thank you if you do.