Trailer Tuesday (38)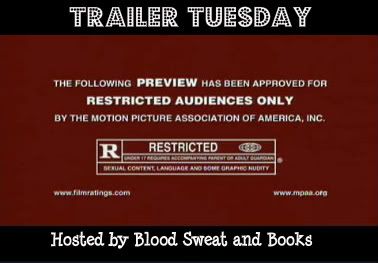 Trailer Tuesday is a Weekly Blog Post hosted by me at Blood Sweat and Books. Each week I choose two Book Trailers to showcase. One Trailer will be for an upcoming book and the other will be one that has already been released.
This Week I will be spotlighting Eve by Anna Carey and Boundless by Cynthia Hand
The year is 2032, sixteen years after a deadly virus—and the vaccine intended to protect against it—wiped out most of the earth's population. The night before eighteen-year-old Eve's graduation from her all-girls school she discovers what really happens to new graduates, and the horrifying fate that awaits her.
Fleeing the only home she's ever known, Eve sets off on a long, treacherous journey, searching for a place she can survive. Along the way she encounters Caleb, a rough, rebellious boy living in the wild. Separated from men her whole life, Eve has been taught to fear them, but Caleb slowly wins her trust...and her heart. He promises to protect her, but when soldiers begin hunting them, Eve must choose between true love and her life.
The past few years have held more surprises than part-angel Clara Gardner could ever have anticipated. Yet from the dizzying highs of first love, to the agonizing low of losing someone close to her, the one thing she can no longer deny is that she was never meant to live a normal life.
Since discovering the special role she plays among the other angel-bloods, Clara has been determined to protect Tucker Avery from the evil that follows her . . . even if it means breaking both their hearts. Leaving town seems like the best option, so she's headed back to California - and so is Christian Prescott, the irresistible boy from the vision that started her on this journey in the first place.
As Clara makes her way in a world that is frighteningly new, she discovers that the fallen angel who attacked her is watching her every move. And he's not the only one. . . . With the battle against the Black Wings looming, Clara knows she must finally fulfil her destiny. But it won't come without sacrifices and betrayal.
In the riveting finale of the Unearthly series, Clara must decide her fate once and for all.
What do you think of the Trailers? Are you planning on reading either book? Have you started either series? Leave your answers in the comments below, I love reading your responses!
Have a Trailer you would like showcased? Send me an
Email me
. I'm always on the lookout for new book trailers to spotlight.
Like what you see? Please Share! I thank you if you do..