Trailer Tuesday (39)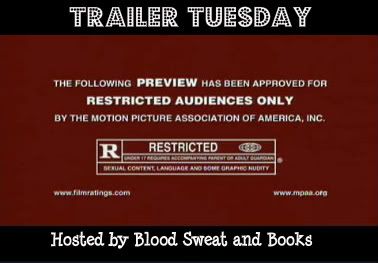 Trailer Tuesday is a Weekly Blog Post hosted by me at Blood Sweat and Books. Each week I choose two Book Trailers to showcase. One Trailer will be for an upcoming book and the other will be one that has already been released.
This Week I will be spotlighting Shadowlands by Kate Brian and What The Spell by Brittany Geragotelis
Rory Miller had one chance to fight back and she took it. Rory survived… and the serial killer who attacked her escaped. Now that the infamous Steven Nell is on the loose, Rory must enter the witness protection with her father and sister, Darcy, leaving their friends and family without so much as a goodbye.
Starting over in a new town with only each other is unimaginable for Rory and Darcy. They were inseparable as children, but now they can barely stand each other. As the sisters settle in to Juniper Landing, a picturesque vacation island, it seems like their new home may be just the fresh start they need. They fall in with a group of beautiful, carefree teens and spend their days surfing, partying on the beach, and hiking into endless sunsets. But just as they're starting to feel safe again, one of their new friends goes missing. Is it a coincidence? Or is the nightmare beginning all over again?
A teenage witch juggles popularity and romance while keeping her powers a secret in this spellbinding debut.Almost-sixteen-year-old Brooklyn feels invisible, but she desperately wants to be pretty, to be popular, to be adored by a cute guy. Luckily for her, she's a witch about to come of age—so she's only a few spells away from making it all happen.
On her milestone birthday, Brooklyn's conservative parents finally unbind her powers, which include the ability to magically match couples with a love spell. Brooklyn uses her special skills to get a makeover, new friends, and the attention of her crush, Asher. But the popular clique Brooklyn wants to infiltrate puts her in the same precarious position as her Salem ancestors: If she's found out, she could be vilified—and lose Asher in the process. Can she make the most of her magic, or will she be luckless and loveless? Be careful what you witch for!
What do you think of the Trailers? Are you planning on reading either book? Have you started either series? Leave your answers in the comments below, I love reading your responses!
Have a Trailer you would like showcased? Send me an
Email me
. I'm always on the lookout for new book trailers to spotlight.
Like what you see? Please Share! I thank you if you do.