Trailer Tuesday (40)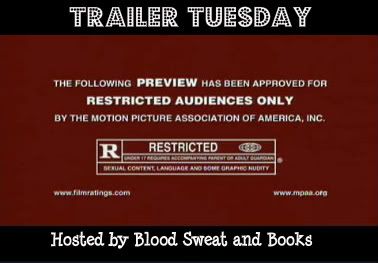 Trailer Tuesday is a Weekly Blog Post hosted by me at Blood Sweat and Books. Each week I choose two Book Trailers to showcase. One Trailer will be for an upcoming book and the other will be one that has already been released.
This Week I will be spotlighting Origin by Jessica Khoury and Hysteria by Megan Miranda.

Pia has grown up in a secret laboratory hidden deep in the Amazon rain forest. She was raised by a team of scientists who have created her to be the start of a new immortal race. But on the night of her seventeenth birthday, Pia discovers a hole in the electric fence that surrounds her sterile home--and sneaks outside the compound for the first time in her life.

Free in the jungle, Pia meets Eio, a boy from a nearby village. Together, they embark on a race against time to discover the truth about Pia's origin--a truth with deadly consequences that will change their lives forever.






Mallory killed her boyfriend, Brian. She can't remember the details of that night but everyone knows it was self-defense, so she isn't charged. But Mallory still feels Brian's presence in her life. Is it all in her head? Or is it something more? In desperate need of a fresh start, Mallory is sent to Monroe, a fancy prep school where no one knows her . . . or anything about her past.But the feeling follows her, as do her secrets. Then, one of her new classmates turns up dead. As suspicion falls on Mallory, she must find a way to remember the details of both deadly nights so she can prove her innocence-to herself and others.


What do you think of the Trailers? Are you planning on reading either book? Have you started either series? Leave your answers in the comments below, I love reading your responses!

Have a Trailer you would like showcased? Send me an Email me . I'm always on the lookout for new book trailers to spotlight.

Like what you see? Please Share! I thank you if you do.