Waiting On Wednesday (40)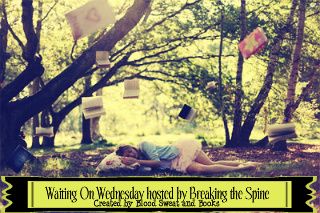 Waiting On Wednesday is a weekly blog post hosted by
Breaking The Spine
. For this week's Waiting On Wednesday I chose *drumroll* Arclight by Josin L. McQuein
Author: Josin L. McQuein
Page Count: 400
Publisher: Green Willow Books
Expected Publication:
April 23,2013
No one crosses the wall of light . . . except for one girl who doesn't remember who she is, where she came from, or how she survived. A harrowing, powerful debut thriller about finding yourself and protecting your future—no matter how short and uncertain it may be.
The Arclight is the last defense. The Fade can't get in. Outside the Arclight's border of high-powered beams is the Dark. And between the Light and the Dark is the Grey, a narrow, barren no-man's-land. That's where the rescue team finds Marina, a lone teenage girl with no memory of the horrors she faced or the family she lost. Marina is the only person who has ever survived an encounter with the Fade. She's the first hope humanity has had in generations, but she could also be the catalyst for their final destruction. Because the Fade will stop at nothing to get her back. Marina knows it. Tobin, who's determined to take his revenge on the Fade, knows it. Anne-Marie, who just wishes it were all over, knows it.
When one of the Fade infiltrates the Arclight and Marina recognizes it, she will begin to unlock secrets she didn't even know she had. Who will Marina become? Who can she never be again?
Why Am I Waiting
I'm extremely curious about this Dark world Marina lives in and how it came to be. Also I wonder what type of creature the Fade will turn out being. Zombies,Aliens,Angels,Fae,Demons so many exciting possibilities and I honestly haven't a clue based on the description.
That wraps up my Waiting on Wednesday, leave me the link to yours so I can check it out as well! Have you heard of this book? If so, Do you plan on reading it? What do you think of the cover? Let me Know In The Comments Below! I love reading your responses.