Waiting On Wednesday (44)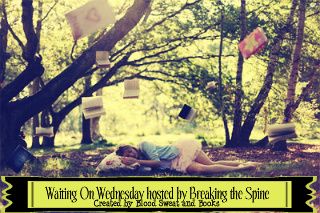 Waiting On Wednesday is a weekly blog post hosted by
Breaking The Spine
. For this week's Waiting On Wednesday I chose *drumroll* The 5th Wave by Rick Yancey
Author: Rick Yancey
Page Count: 480
Publisher: Putnam Juvenile
Expected Publication:
May 7,2013
After the 1st wave, only darkness remains. After the 2nd, only the lucky escape. And after the 3rd, only the unlucky survive. After the 4th wave, only one rule applies: trust no one.
Now, it's the dawn of the 5th wave, and on a lonely stretch of highway, Cassie runs from Them. The beings who only look human, who roam the countryside killing anyone they see. Who have scattered Earth's last survivors. To stay alone is to stay alive, Cassie believes, until she meets Evan Walker. Beguiling and mysterious, Evan Walker may be Cassie's only hope for rescuing her brother—or even saving herself. But Cassie must choose: between trust and despair, between defiance and surrender, between life and death. To give up or to get up.
Why Am I Waiting
Straight up, this book just sounds badass. I can't wait to see what exactly the menace is and whether or not it's otherworldly or home grown. Plus hello, awesome cover!!! I love the bright skyline against the darkened trees. I really, really hope they do not change it before release.
That wraps up my Waiting on Wednesday, leave me the link to yours so I can check it out as well! Have you heard of The 5th Wave? If so, Do you plan on reading it? What do you think of the cover? Let me Know In The Comments Below! I love reading your responses.