Waiting On Wednesday (45) The Haven by Carol Lynch Williams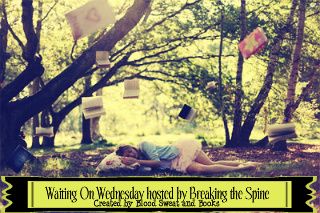 Waiting On Wednesday is a weekly blog post hosted by
Breaking The Spine
. For this week's Waiting On Wednesday I chose *drumroll* The Haven by Carol Lynch Williams.
Author: Carol Lynch Williams
Page Count: 224
Publisher: St. Martin's Griffin
Expected Publication:April 9,2013
For the teens at The Haven, the outside world, just beyond the towering stone wall that surrounds the premises, is a dangerous unknown. It has always been this way, ever since the hospital was established in the year 2020. But The Haven is more than just a hospital; it is their home. It is all they know. Everything is strictly monitored: education, exercise, food, and rest. The rules must be followed to keep the children healthy, to help control the Disease that has cast them as Terminals, the Disease that claims limbs and lungs—and memories.
But Shiloh is different; she remembers everything. Gideon is different, too. He dreams of a cure, of rebellion against the status quo. What if everything they've been told is a lie? What if The Haven is not the safe place it claims to be? And what will happen if Shiloh starts asking dangerous questions?
Why Am I Waiting
Sometimes it truly just comes down to a book sounding good. The aspect of The Haven sorta reminds me of the town from The Forests of Hands and Teeth so I suppose that plays a part into why I'm intrigued by this one. Plus who doesn't like Dystopians with a Viral twist, I know I do!!
Out of curiosity, Have you heard of The Haven? If so, Do you plan on reading it? What do you think of the premise? Let me Know In The Comments Below! I love reading your responses.
_____________________________________________
That about wraps up my Waiting on Wednesday for this week. Feel free to leave me the link to your Wednesday memes so I can check them out as well!