Waiting On Wednesday (47) Apocalypse Cow by Michael Logan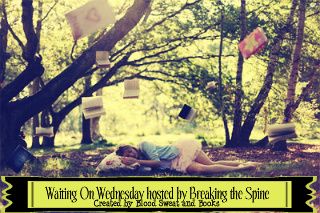 Waiting On Wednesday is a weekly blog post hosted by
Breaking The Spine
. For this week's Waiting On Wednesday I chose
Apocalypse Cow by Micha

el Logan
Expected Publication:

May 21

,2013
If you think you've seen it all -- WORLD WAR Z, THE WALKING DEAD-- you haven't seen anything like the three unlikely heroes who must save Britain . . . from a rampaging horde of ZOMBIE COWS!
Forget the cud. They want blood. It began with a cow that just wouldn't die. It would become an epidemic that transformed Britain's livestock into sneezing, slavering, flesh-craving four-legged zombies. And if that wasn't bad enough, the fate of the nation seems to rest on the shoulders of three unlikely heroes: an abattoir worker whose love life is non-existent thanks to the stench of death that clings to him, a teenage vegan with eczema and a weird crush on his maths teacher, and an inept journalist who wouldn't recognize a scoop if she tripped over one. As the nation descends into chaos, can they pool their resources, unlock a cure, and save the world? Three losers.Overwhelming odds.One outcome . . . Yup, we're screwed.
Zombie cows need I say more?!? I remember a few years back watching a movie where the cow meat turned people into Zombies. The film was part comedy part "serious" zombie film and

combined it was a pretty awesome little film.

W

hen I came across

Apocalypse Cow

on Goodreads I knew it must be mine!! Plus its been far to long since I've had a Zombie book on my Waiting On Wednesday list

.
Out of curiosity, Have you heard of Apocalypse Cow?
If so, Do you plan on reading it? What do you think of the premise? How about that cover?
_____________________________________________
That about wraps up my Waiting on Wednesday for this week. Feel free to leave me the link to your Wednesday memes so I can check them out as well!