Trailer Tuesday (44) Skeleton Creek by Patrick Carman & The Oathbreaker's Shadow by Amy McCulloch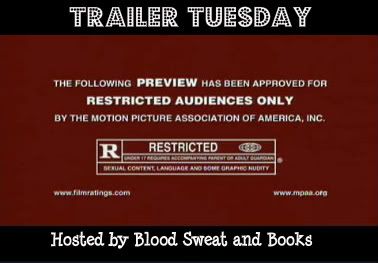 Trailer Tuesday is a Weekly Blog Post hosted by me at Blood Sweat and Books. Each week I choose two Book Trailers to showcase. One Trailer will be for an upcoming book and the other will be one that has already been released.
This Week I focus my spotlight on Skeleton Creek by Patrick Carman and The Oathbreaker's Shadow by Amy McCulloch
A breakthrough new series from bestselling author Patrick Carman, featuring text and technology in an innovative new way.
Strange things are happening in Skeleton Creek . . . and Ryan and Sarah are trying to get to the heart of it. But after an eerie accident leaves Ryan housebound and forbidden to see Sarah, their investigation takes two tracks: Ryan records everything in his journal, while Sarah uses her videocam to search things out. . .and then email the clips for Ryan to see.
In a new, groundbreaking format, the story is broken into two parts -- Ryan's text in the book, and Sarah's videos on a special website, with links and passwords given throughout the book.
Fifteen-year-old Raim lives in a world where you tie a knot for every promise that you make. Break that promise and you are scarred for life, and cast out into the desert.
Raim has worn a simple knot around his wrist for as long as he can remember. No one knows where it came from, and which promise of his it symbolises, but he barely thinks about it at all—not since becoming the most promising young fighter ever to train for the elite Yun guard. But on the most important day of his life, when he binds his life to his best friend (and future king) Khareh, the string bursts into flames and sears a dark mark into his skin.
Scarred now as an oath-breaker, Raim has two options: run, or be killed.
===============================================================
What do you think of the Trailers? Are you planning on reading either book? Have you started The Skeleton Creek series? If so, Would you recommend it? Leave your answers in the comments below, I love reading your responses!
Have a Trailer you would like showcased? Send me an
Email me
. I'm always on the lookout for new book trailers to spotlight.
Like what you see? Please Share! I thank you if you do.