Waiting On Wednesday (49) The Life Beyond by Susanne Winnacker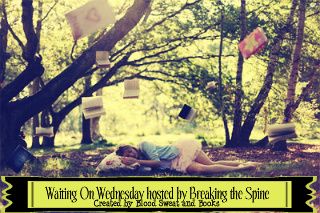 Waiting On Wednesday is a weekly blog post hosted by

Breaking The Spine

. For this week's Waiting On Wednesday I chose The Life Beyond by Susanne Winnacker.

Title:

The Life Beyond

Series:

The Other Life

Genre:

Horror, Zombies, Young Adult

Publisher:

Marshall Cavendish Children's Books

Expected Publication Date:

Unknown*

*

UK readers

The Life Beyond was

released March 1st 15, 323 hours since Sherry listened to one of her father's bedtime stories. 30, 657 minutes since she heard his laughter.

Sherry's father's life is hanging in the balance... And if he turns into a Weeper, Sherry and Joshua know that the only way to save him lies on the other side of the fence - the barrier cutting them off from the rest of the world.

With Tyler and Rachel, they set off into the unknown, driven by the promise of a cure, and the hope of reclaiming the life they once knew. But they find that there are more than just Weepers standing in their way...

There is no going back. There is only beyond.

____________________________________________

I really loved the first book in this series The Other Life when I read it through Netgalley last year. I even hunted down a signed copy from The UK after reviewing because I preferred that cover (plus had it signed by the author woot!!). I honestly have no clue when the US release date will be unfortunately.

I looked online but couldn't find anything about a US release day and recently there have been

many rumors saying this series is cancelled. If this rumor turns out being true I will be one very angry sad panda. I'm really looking to seeing Sherry again and also with the ending of the first book does a cure actually exist and what about that wall? So many questions I hope are answered that is if the book every comes out, sigh.

_____________________________________________

That about wraps up my Waiting on Wednesday for this week. Feel free to leave me the link to your Wednesday memes in the comments below so I can check them out as well! I love reading them all.

Out of curiosity, Have you started this series? If so, Whose your favorite character? What do you think of the weepers? Do you like the cover?