Booking Through Thursday (26) The Squee Edition!!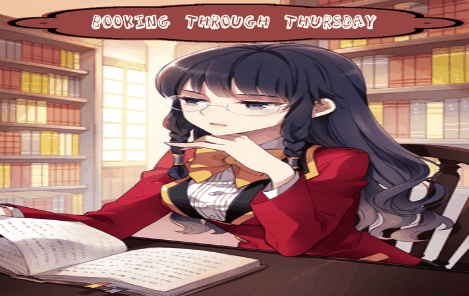 Booking Through Thursday is a weekly bookish meme where participants are asked a series of questions about their reading habits. To join this or future Booking Through Thursdays
Click Here
This Week BTT Asks:
What's the last book that made you spring to your feet, eager to spread the word

and tell everyone how much you

loved

it?
The last book I've read that really made me just gush was The Culling by Steven Dos Santos. The Culling had great characters, even greater villains and The Culling itself was just brutal. Each person involved in The Culling has to choose two people they love as incentives to perform well. If you fail a task you have to kill one of them. If you fail twice, not only does your other loved one die but you forfeit your own life as well. I mean c'mon that is just some cold blooded sh*t right there.
I mean this book was just pure <3. In fact, I'm not afraid to state it was even better than The Hunger Games by a long shot. Were not just talking a little bit either but miles ahead. Katniss has nothing on Lucian!!!
"Not every story has a happy ending, but that doesn't mean it's not worth telling."- The Culling
After reading I remember gushing to anyone who would listen. So much in fact that almost three days of tweets were dedicated professing my love for this book. Which may or may not have included many squees of joy and gifs such as this.
Even now writing this I'm getting worked up talking about it. So far The Culling has been my favorite book read this year and I cannot wait to get my hands on the sequel!!! If your curious about the book, here's my review of
The Culling
.
_________________________________________
What book have you read recently that you loved?
Have you ever read the Author before that particular book?
Did you review it? If so, leave a link!
Leave me your answers in the comments below. I love reading your responses!