Waiting On Wednesday (52) A Darkness Strange and Lovely by Susan Dennard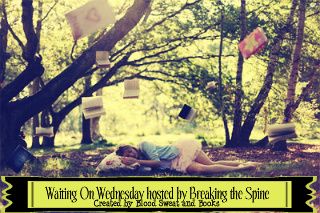 For this week's W

oW

I chose A Dark

ness Strange and Lovely by Susan Dennard.
By the way this is my 52nd Waiting On Wednesday. How cool is that?!?
Author

:

Susan Dennard
Series

:

Something Strange and Deadly #2
Genre

:

Steampunk, Horror, Zombies
Publisher

:

Harper Teen
Expected Publication

:

July 23,2013
Following an all-out battle with the walking Dead, the Spirit Hunters have fled Philadelphia, leaving Eleanor alone to cope with the devastating aftermath. But there's more trouble ahead—the evil necromancer Marcus has returned, and his diabolical advances have Eleanor escaping to Paris to seek the help of Joseph, Jie, and the infuriatingly handsome Daniel once again. When she arrives, however, she finds a whole new darkness lurking in this City of Light. As harrowing events unfold, Eleanor is forced to make a deadly decision that will mean life or death for everyone.
Why Am I waiting?
_________________________________________
OK, I admit I haven't read the first book in this series yet. However, I do own it and plan to read it once this book releases. So why did I choose this book? The Cover! I think this series has some of the prettiest covers around. I mean look at that dress! If I could rip it off and put it on I would do it in a heartbeat.
___________________________________________
That about wraps up my Waiting on Wednesday for this week. Feel free to leave me the link to your Wednesday memes in the comments below so I can check them out as well! I love reading them all.
Out of curiosity, Will you be picking this book up? What do you think of the cover?
Have you started this series yet? If so, Will you be picking up the sequel?