Booking Through Thursday (27) What Else?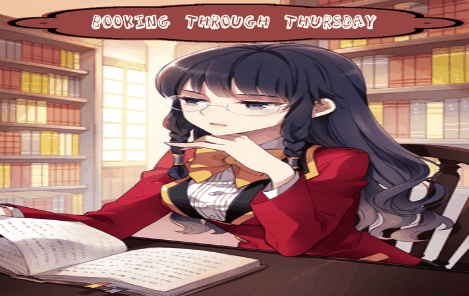 Booking Through Thursday is a weekly bookish meme where participants are asked a series of questions about their reading habits. To join this or future Booking Through Thursdays
Click Here
This Week BTT Asks:
What's your favorite hobby OTHER THAN reading?
Next to reading I think my biggest "Hobby" is watching movies. I'm a pretty huge movie buff and have a collection that borders a bit on the insane but films are a passion of mine and since films are like reading I suppose that's why I love them so much.
My non media related favorite Hobby is cooking. I love to cook!! I find it so relaxing baking a loaf of bread or testing out new recipes in the kitchen. I've been really digging my crock pot this year and I'm trying to come up with a years worth of recipes to fill a chest freezer with. So far I'd say I've come up with around 3 months of different recipes to make and even found that the crock pot makes a far better lasagna than my stove ever did. I admit though that I'm not a big Baker. Like seriously I've tried more than a dozen pie crust recipes and it always comes out meh. If you ever have a pie from me the crust is store bought, lol. I also cannot for the life of me make mashed potatoes. Don't laugh but I really do fail at it. In fact, I delegate the task to my husband who actually makes pretty darn awesome mashed potatoes and since we usually have them with steak which he also cooks it works out well.
_________________________________________
What is your favorite non reading hobby?
What food do you epically fail at cooking?


Leave me your answers in the comments below. I love reading your responses!