Booking Through Thursday (29) Returns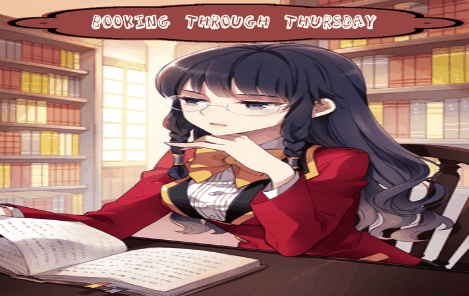 Booking Through Thursday is a weekly bookish meme where participants are asked a series of questions about their reading habits. To join this or future Booking Through Thursdays
Click Here.
This Week BTT Asks:
What book(s) do you find yourself going back to? Beloved children's classics? Favorites from college? Something that touched you and just makes you long to visit?
The only series I ever seem to go back to on a regular basis is the
Harry Potter
books.
I still get immense joy from reading the series and always am surprised when I find something new to fan girl over. I find myself flicking the books open at regular intervals and reading passages. Which is why I own the series in both E-Book and Physical form. I also like to scour the books for new quotes. I eventually really want to make either a headboard or maybe just have a small wall covered in quotes from my favorite books.
Now I do have some books that I revisit but usually with large breaks in between and those are:
The Stand
by Stephen King
Much Ado About Nothing
by Shakespeare
The Hot Zone
by Richard Preston
The Resident Evil Series
by S.D. Perry
The Hobbit
/
The Lord Of The Rings
by J.R.R. Tolkein
Buffy The Vampire Slayer Books by Various Authors
and recently I've had a strong urge to reread Rhiannon Frater's
As The World Dies
series so maybe that will end up on my list in the future.
*The list above is just a small sampling of the books I've reread more than once. It however, does include the ones I've returned to the most (were talking reread 10+ times).
_________________________________________
What book(s) have you reread the most
?
Do you have an Author you return to more than others?


Leave me your answers in the comments below. I love reading your responses!