Trailer Tuesday (51) Reboot by Amy Tintera & The Ghosting Of Gods by Cricket Baker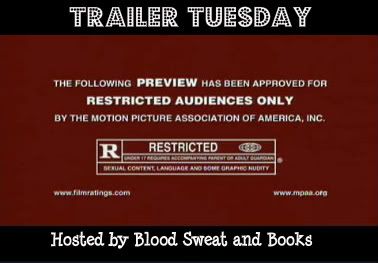 Trailer Tuesday is a Weekly Blog Post hosted by me at Blood Sweat and Books. Each week I choose two Book Trailers to showcase. One Trailer will be for an upcoming book and the other will be one that has already been released.
This week I focus my spotlight on Reboot by Amy Tintera & The Ghosting Of Gods by Cricket Baker.
Five years ago, Wren Connolly was shot three times in the chest. After 178 minutes she came back as a Reboot: stronger, faster, able to heal, and less emotional. The longer Reboots are dead, the less human they are when they return. Wren 178 is the deadliest Reboot in the Republic of Texas. Now seventeen years old, she serves as a soldier for HARC (Human Advancement and Repopulation Corporation).
Wren's favorite part of the job is training new Reboots, but her latest newbie is the worst she's ever seen. As a 22, Callum Reyes is practically human. His reflexes are too slow, he's always asking questions, and his ever-present smile is freaking her out. Yet there's something about him she can't ignore. When Callum refuses to follow an order, Wren is given one last chance to get him in line—or she'll have to eliminate him. Wren has never disobeyed before and knows if she does, she'll be eliminated, too. But she has also never felt as alive as she does around Callum.
The perfect soldier is done taking orders.
Jesse is an apprentice exorcist who defies his priests when he learns his sister is in danger even though she's dead. When he's exiled to a haunted world, Jesse must unravel the mystery of ghosts if he is to save her. He plunges into a deadly game of hide-and-seek. The players include denizens draped in monkish robes, ghosts with matted eyes, the dead who tunnel underground in terror, and...Elspeth. A coven scientist, Elspeth is both respected and feared for her abnormal spiritual powers. Jesse needs--craves--the knowledge of ghosts which she possesses. But is Elspeth a spiritual prodigy, or dangerously insane? The coven scientist begs him to trust her. He doesn't. But he wants to. Caught in a world on the brink of spiritual evolution, Jesse struggles to understand Elspeth even as frightening contacts from his sister force him to face the secret, shattering meaning of a verse he knows well: Blessed are the poor in ghost.
===============================================================
What do you think of the Trailers?
Have you read Reboot? If so, share a link to your review!
Will you be reading The Ghosting Of Gods?
Leave your answers in the comments below, I love reading your responses!
Have a Trailer you would like showcased? Send me an
Email me
. I'm always on the lookout for new book trailers to spotlight.
Like what you see? Please Share! I thank you if you do.