Waiting On Wednesday (54) Monument 14: Sky On Fire by Emmy Laybourne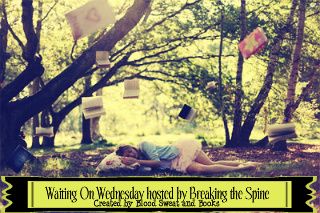 For this weeks Waiting On Wednesda

y I chose Monument 14: Sky On Fire by Emmy Laybourne.
The world hasn't ended...yet.

In this sequel to MONUMENT 14, the group of survivors, originally trapped together in a superstore by a series of escalating disasters, has split in two. Most of the kids are making a desperate run on their recently repaired school bus for the Denver airport where they hope to reunite with their parents, be evacuated to safety, and save their dying friend.

But the world outside is dark and filled with dangerous chemicals that turn people into bloodthirsty monsters, and not all the kids were willing to get on the bus. Left behind in a sanctuary that has already been disturbed once, the remaining kids try to rebuild the community they lost. But when the issues are life and death, love and hate, who can you really trust?
Expected Publication: May 28, 2013
_________________________________________
I was a huge fan of Monument 14 (you can see my review
here
) and so obviously am looking forward to its sequel Sky On Fire. I can't wait to see what awaits the group who have left the Greenway and I'm also looking forward to seeing more of the chaos outside since in the last book almost everything took place inside the store.
_________________________________________
That about wraps up my Waiting on Wednesday for this week. Feel free to leave me the link to your Wednesday memes in the comments below so I can check them out as well! I love reading them all.
Out of curiosity, Will you be picking this book up? What do you think of the cover?
For fun, Whose your favorite Super Hero?