Waiting On Wednesday (55) The 100 by Kass Morgan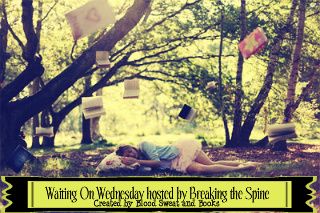 For this weeks Waiting On Wednesda

y I chose The 100 by Kass Morgan.
In the future, humans live in city-like spaceships orbiting far above Earth's toxic atmosphere. No one knows when, or even if, the long-abandoned planet will be habitable again. But faced with dwindling resources and a growing populace, government leaders know they must reclaim their homeland... before it's too late.

Now, one hundred juvenile delinquents are being sent on a high-stakes mission to recolonize Earth. After a brutal crash landing, the teens arrive on a savagely beautiful planet they've only seen from space. Confronting the dangers of this rugged new world, they struggle to form a tentative community. But they're haunted by their past and uncertain about the future. To survive, they must learn to trust - and even love - again.
Expected Publication: September 3, 2013
_________________________________________
It's been a minute since I've seen a Science Fiction book that really caught my eye. The 100 just sounds incredibly different than most books I've seen in this particular genre lately. Plus I'm a sucker for scenarios where the sole hope of civilazation rests on the shoulders of a few.
_________________________________________
That about wraps up my Waiting on Wednesday for this week. Feel free to leave me the link to your Wednesday memes in the comments below so I can check them out as well! I love reading them all.
Out of curiosity, Will you be picking this book up? What do you think of the cover?
For fun, If you could go into space and pick a new planet to live on, Which would it be & Why?