Waiting On Wednesday (57) Tumble & Fall by Alexandra Coutts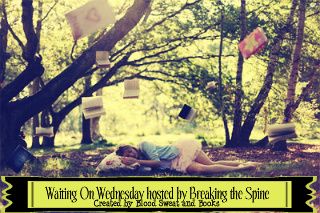 For this weeks Waiting On Wednesday I chose Tumble & Fall by Alexandra Coutts.
A novel about the end of days full of surprising beginnings

The world is living in the shadow of oncoming disaster. An asteroid is set to strike the earth in just one week's time; catastrophe is unavoidable. The question isn't how to save the world—the question is, what to do with the time that's left? Against this stark backdrop, three island teens wrestle with intertwining stories of love, friendship and family—all with the ultimate stakes at hand.

Alexandra Coutts's TUMBLE & FALL is a powerful story of courage, love, and hope at the end of the world.
Expected Publication: September 17, 2013
_______________________________________
Tumble & Fall is one of my most anticipated Fall 2013 releases. While I admit that at first glance I was a bit put off by the declaration that it was an End of the world love story eventually the more I saw the book, the more hooked on the idea I became. I'm keeping my expectations low since I'm not a big romance fan and I'm really hoping the End of the world aspect isn't lost in the process. However if the book can successfully pull it off it could turn out to be one of the best releases of the year.
_________________________________________
That about wraps up my Waiting on Wednesday for this week. Feel free to leave me the link to your Wednesday memes in the comments below so I can check them out as well! I love reading them all.
Out of curiosity, Will you be picking this book up? What do you think of the cover?
For fun, If an asteroid were to hit and the end was inevitable, How would you spend your final days?