Trailer Tuesday (56) Alpha Girl by Kate Bloomfield & The Theory of Everything by Kari Luna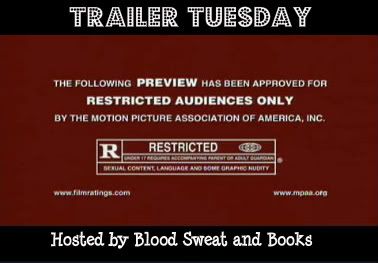 Trailer Tuesday is a Weekly Blog Post hosted by me at Blood Sweat and Books. Each week I choose two Book Trailers to showcase. One Trailer will be for an upcoming book and the other will be one that has already been released.
This week I focus my spotlight on Alpha Girl by Kate Bloomfield & The Theory Of Everything by Kari Luna.
Seventeen year old Rose Goldman is highly unpopular in the little town of Halfway. Ever since the 'attack' when she was a little girl, people and animals have been afraid of her. She gets bullied in school, and called 'wet dog' because of the way she smells, despite being extremely hygienic. However, life takes a turn when a new teacher starts at Halfway High. Mr. Stone, the quirky and charismatic English teacher is twice Rose's age, but she feels an unexplainable pull towards him from day one. Despite her better judgement, Rose pursues a friendship with Mr. Stone, who seems unable to stay away from her. What is pulling this unlikely pair together?




Sophie Sophia is obsessed with music from the late eighties. She also has an eccentric physicist father who sometimes vanishes for days and sees things other people don't see. But when he disappears for good and Sophie's mom moves them from Brooklyn, New York, to Havencrest, Illinois, for a fresh start, things take a turn for the weird. Sophie starts seeing things, like marching band pandas, just like her dad.

Guided by Walt, her shaman panda, and her new (human) friend named Finny, Sophie is determined to find her father and figure out her visions, once and for all. So she travels back to where it began—New York City and NYU's physics department. As she discovers more about her dad's research on M-theory and her father himself, Sophie opens her eyes to the world's infinite possibilities—and her heart to love.


What do you think of the Trailers?
Have you read Alpha Girl yet? If so, what did you think?
Will you be picking up The Theory Of Everything?

Just for fun: If science could turn you into any paranormal creature for a day,
Which would you choose and why?



Leave your answers in the comments below, I love reading your responses!

Have a Trailer you would like showcased? Send me an

Email

. I'm always on the lookout for new book trailers to spotlight.

Like what you see? Please Share! I thank you if you do.

Want to check out past Trailer Tuesdays?

Click Here

!