Waiting On Wednesday (58) Parasite by Mira Grant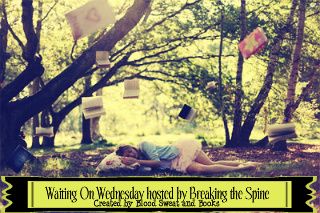 For this weeks Waiting On Wednesday I chose Parasite by Mira Grant.
A decade in the future, humanity thrives in the absence of sickness and disease.

We owe our good health to a humble parasite - a genetically engineered tapeworm developed by the pioneering SymboGen Corporation. When implanted, the tapeworm protects us from illness, boosts our immune system - even secretes designer drugs. It's been successful beyond the scientists' wildest dreams. Now, years on, almost every human being has a SymboGen tapeworm living within them.

But these parasites are getting restless. They want their own lives... and will do anything to get them.
____________________________________
Parasitic worms that will ultimately cause death and destruction amongst the human race ugh hell yeah!! It feels like I've been waiting on this title forever and it still has many months to go. Can we just skip the summer and head straight to fall?? I'd like that. Oh and can we just talk about this amazing cover. It is gorgeous and it needs to be mine.
_________________________________________
That about wraps up my Waiting on Wednesday for this week. Feel free to leave me the link to your Wednesday memes in the comments below so I can check them out as well! I love reading them all.
Out of curiosity, Will you be picking this book up? What do you think of the cover?
For fun, Would you willingly put a genetically modified tapeworm in your body if it meant staving off illness and disease?