Booking Through Thursday (34) Summer Reading Redux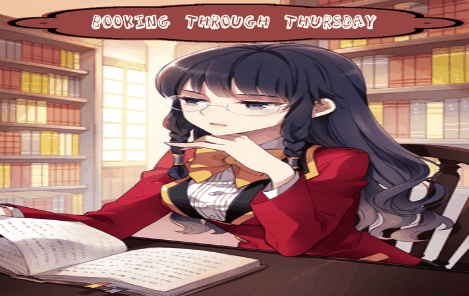 Booking Through Thursday is a weekly bookish meme where participants are asked a series of questions about their reading habits. To join this or future Booking Through Thursdays Click Here.
This Week BTT Asks:


Do your reading habits change in the summer? Do you take your books outside more? Do you curl up in the air conditioning? Do you read fluff instead of serious books? Are you too busy playing in the sun or gardening or whatever to read much at all?
You know my habits don't really change much through the seasons. I mostly read inside but if the day is just to nice I am not opposed to reading outside. I think the biggest change to my reading schedule in the summer is that I'm more likely to read more books I own as opposed to just focusing on review books. Since it's summer I can fit more books into my day since I can sleep as late as I want and more importantly so can the kids!! Yeah so that's pretty much it. Not an exciting response but it's the truth lol.
___________________________________
Now for my questions:
Do your reading habits change in the Summer?
What are some of your favorite Summer reads?
Are you an indoor or outdoor reader in the Summer?
Leave me your answers in the comments below. I love reading your responses!