Trailer Tuesday (58) Tell Me A Secret by Holly Cupala & The Coldest Girl In Coldtown by Holly Black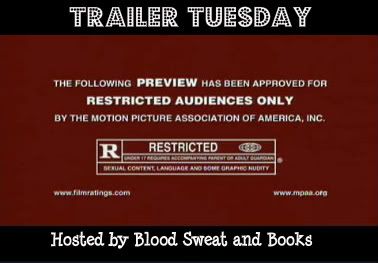 Trailer Tuesday is a Weekly Blog Post hosted by me at Blood Sweat and Books. Each week I choose two Book Trailers to showcase. One Trailer will be for an upcoming book and the other will be one that has already been released.
This week I focus my spotlight on Tell Me A Secret by Holly Cupala &The Coldest Girl In Coldtown by Holly Black.
It's tough living in the shadow of a dead girl. . . .
In the five years since her bad-girl sister Xanda's death, Miranda Mathison has wondered about the secret her sister took to the grave, and what really happened the night she died. Now, just as Miranda is on the cusp of her dreams--a best friend to unlock her sister's world, a ticket to art school, and a boyfriend to fly her away from it all--Miranda has a secret all her own.
When two lines on a pregnancy test confirm her worst fears, Miranda is stripped of her former life. She must make a choice with tremendous consequences and finally face her sister's demons and her own.
In this powerful debut novel, stunning new talent Holly Cupala illuminates the dark struggle of a girl who must let go of her past to find a way into her own future.
Tana lives in a world where walled cities called Coldtowns exist. In them, quarantined monsters and humans mingle in a decadently bloody mix of predator and prey. The only problem is, once you pass through Coldtown's gates, you can never leave.
One morning, after a perfectly ordinary party, Tana wakes up surrounded by corpses. The only other survivors of this massacre are her exasperatingly endearing ex-boyfriend, infected and on the edge, and a mysterious boy burdened with a terrible secret. Shaken and determined, Tana enters a race against the clock to save the three of them the only way she knows how: by going straight to the wicked, opulent heart of Coldtown itself.
The Coldest Girl in Coldtown is a wholly original story of rage and revenge, of guilt and horror, and of love and loathing from bestselling and acclaimed author Holly Black.
What do you think of the Trailers?
Have you read Tell Me A Secret yet? If so, what did you think?
Will you be picking up The Coldest Girl In Coldtown?
Just for fun: Would you rather be a Vampire teenager or Vampire Adult?
Leave your answers in the comments below, I love reading your responses!
Have a Trailer you would like showcased? Send me an
Email
. I'm always on the lookout for new book trailers to spotlight.
Like what you see? Please Share! I thank you if you do.
Want to check out past Trailer Tuesdays?
Click Here
!