Trailer Tuesday (61) Safe by Dawn Husted & Fracture (Night School #3) by C.J. Daugherty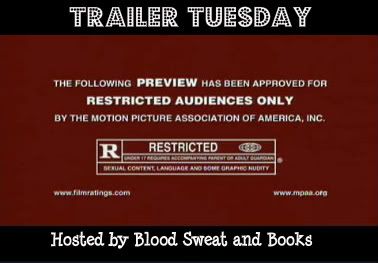 Trailer Tuesday is a Weekly Blog Post hosted by me at Blood Sweat and Books. Each week I choose two Book Trailers to showcase. One Trailer will be for an upcoming book and the other will be one that has already been released. This week I focus my spotlight on Safe by Dawn Husted & Fracture (Night School #3) by C.J. Daugherty
Penny, a teenage girl, has been genetically mutated along with other inhabitants by a vaccine given to their great-grandparents who settled the Land, an island. This particular serum caused everyone to develop vine like marks all over their bodies, along with enhanced abilities passed down through the generations. Penny finds a shift in her reality that causes her to fight for survival as she searches for the truth, even if it puts her at odds with the only person she can trust.
Expected Publication: October 2013
Devastated by the loss of her friend and under constant threat from an unknown spy at Cimmeria Academy, Allie Sheridan is finding it hard to cope.
In Fracture, the third book in the Night School series, she's not the only one losing it – everything is falling apart. And when Nathaniel begins to reveal his game plan, Isabelle starts to lose control.
As the school slides into a deadly morass of paranoia and suspicion, everyone is guilty until proved innocent. Anyone can be held without proof, and convicted without a trial. No one is safe.
This time Nathaniel doesn't need to hurt them. This time they're hurting themselves.
What do you think of the Trailers?
Have you had the chance to read Safe yet? If so, what did you think?
Have you started the Night School series? If yes, Will you be Fracture?
Just for fun:
What paranormal creature would you least like to be and why?
Leave your answers in the comments below, I love reading your responses!
Have a Trailer you would like showcased? Send me an
Email
. I'm always on the lookout for new book trailers to spotlight.
Like what you see? Please Share! I thank you if you do.
Want to check out past Trailer Tuesdays?
Click Here
!