Book Trailer Tuesday (71) Love in the Time of the Dead by Tera Shanley & The Eve by Keary Taylor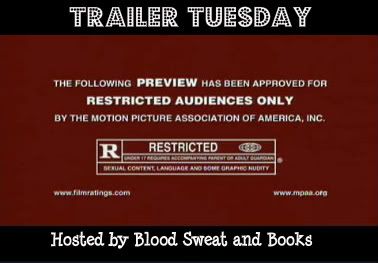 Book Trailer Tuesday is a Weekly Blog Post hosted by me at Blood Sweat and Books. Each week I choose two Book Trailers to showcase. One Trailer will be for an upcoming book and the other will be one that has already been released. This week I focus my spotlight on Love in the Time of the Dead by Tera Shanley & The Eve (Eden Trilogy #3) by Keary Taylor.
Laney Landry has been fighting Deads alongside her brother and friends for three years. But she has a secret. She's immune to Dead bites and has to find the right people to trust with the information. Her team rallies around her to find a doctor who can extract a vaccine from Laney which could fight the virus that ended the world.
Sean Daniels leads a colony that provides her team with much needed shelter and supplies. He is obviously interested in Laney. The question is whether he's only intrigued by her as a source for the possible vaccine, or for something more. Tests for the cure might push her body beyond what it can endure, and just as she faces a ghost from her past, her longtime teammate Derek Mitchell hints at an interest in more than just her Dead slaying abilities.
Two honorable and alluring men - one colossal decision to make. Despite historically bad taste in men, can she rise above the chaos of the apocalypse and choose the one who deserves her heart? The right choice could mean the difference between surviving...and living.
Expected Publication: November 2013
A plan was laid out as the Evolution crushed mankind, a plan that was right under Eden's nose all along. And Eve is the key to everything. New Eden—mankind—they have a small chance at fixing their dismembered planet.
But it will be a reckless sprint against time and the coming Bane to retrieve the final piece to the plot. New Eden's worst fears have become reality. The Bane are back in the city and they're smarter and more aggressive than ever. They know where the humans are and they're coming to finish what they've nearly completed.
Eve has been content with the family she's found—Avian, West, Gabriel, Royce. But she's about to discover she may have the one family Eve never thought she would: blood. With every odd stacked against her, all the lies and all the secrets of her origins will be exposed.
The past and the future are about to come full circle.
What do you think of the Trailers?
Will you be picking up Love in the Time of the Dead today?
Have you started The Eden Trilogy? If so, Are you looking forward to The Eve?
Just for fun:
What sort of post Apocalyptic world would you NOT want to live in?
Leave your answers in the comments below, I love reading your responses!
Have a Trailer you would like showcased? Send me an
Email
. I'm always on the lookout for new book trailers to spotlight.
Like what you see? Please Share! I thank you if you do.
Want to check out past Trailer Tuesdays?
Click Here
!