Book Trailer Tuesday (73) At the End by John Hennessy & Darksoul by Eveline Hunt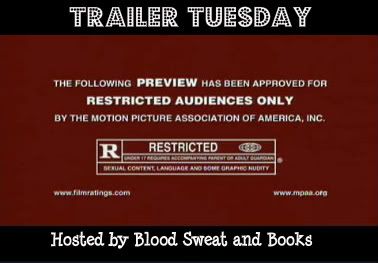 Book Trailer Tuesday is a Weekly Blog Post hosted by me at Blood Sweat and Books. Each week I choose two Book Trailers to showcase. One Trailer will be for an upcoming book and the other will be one that has already been released. This week I focus my spotlight on At the End by John Hennessy & Darksoul by Eveline Hunt.
Night 1: 12 billion taken.
Day 1: Confusion.
Night 2: 13 billion taken.
Day 2: Panic.
Night 3: 13 billion taken.
Day 3: The fight for survival begins.
In 2048, the human population borders 39 billion after the termination of the birth control industry, and the realities of overcrowding have sunken
into the minds of the world . . . until billions mysteriously go missing. In the wake of civilization's collapse, a trio of teenage gamers from
Washington struggle to endure. Maggy, a strong-willed intellectual, leads Darrel and Félix, two shy geeks, on an expedition down the west coast, as
they search for answers about the source of humanity's downfall, determined to survive the deadliest threat the Earth has ever known.
Expected Publication:January 1,2013
Seventeen-year-old Hazel Lisle has a problem. Or two. Or three.
Problem number one: Asher Brose, her best friend and long-time crush. A facial piercing enthusiast with tan skin and a posh British accent, he's spunky, fun, dirty-mouthed…and clearly more than what he seems.
Then there is Hunter Slade, who, although cold at first, becomes surprisingly good friends with her. He also works her last nerve. But when she finds out his deadly secret, their friendship comes to an abrupt end—or so it may seem.
Hunter and Ash are the least of Hazel's worries. Someone is out to kill her, and she has no idea why. Monsters seem to come from left and right. Invisible wings follow her everywhere she goes. There's a voice, soft and strangely familiar, inside her head. After a series of scary encounters, Hazel doesn't know who or what to believe, although she isn't about to go down without a fight. Armed with some old self-defense lessons, two Butterfinger candy bars, and her ever-present camera, Hazel will seek to find out the truth—no matter how much it costs her.
What do you think of the Trailers?
Have you read At the End? If so, How did you like it?
Have you heard of Darksoul? Do you plan on reading it?
Just for fun:
If Billions went missing but you were left what would you do?
Leave your answers in the comments below, I love reading your responses!
Have a Trailer you would like showcased? Send me an
Email
. I'm always on the lookout for new book trailers to spotlight.
Like what you see? Please Share! I thank you if you do.
Want to check out past Trailer Tuesdays?
Click Here
!