Book Trailer Tuesday (77) Adaora by Dotta Raphels & Scintillate by Tracy Clark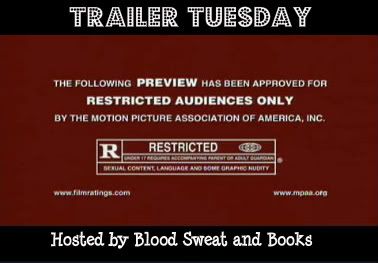 Book Trailer Tuesday is a Weekly Blog Post hosted by me at Blood Sweat and Books. Each week I choose two Book Trailers to showcase. One Trailer will be for an upcoming book and the other will be one that has already been released. This week I focus my spotlight on Adaora by Dotta Raphels & Scintillate by Tracy Clark.
When lust consumes the heart and the mind loses its way, all that matters is the here and now. No one will be spared when a tidal wave of consequences come calling. Chaos is the only outcome if justice does not prevail.
Fernanda Ofili about to turn twenty-five is going to have her world turned upside down. She is unaware she is the antidote to a betrayal which took place centuries ago. Recently heartbroken, she must open up her heart to love a god. If she fails, not only will a kingdom wallow in misery, universal chaos will abound and evil will reign.
Expected Publication:February 4,2014
A mighty flame follows a tiny spark.
Cora Sandoval's mother disappeared when she was five and they were living in Ireland. Since then, her dad has been more than overprotective, and Cora is beginning to chafe under his confines. But even more troubling is the colorful light she suddenly sees around people. Everyone, that is, except herself—instead, she glows a brilliant, sparkling silver.
As she realizes the danger associated with these strange auras, Cora is inexplicably drawn to Finn, a gorgeous Irish exchange student who makes her feel safe. Their attraction is instant, magnetic, and primal—but her father disapproves, and Finn's mother orders him home to Ireland upon hearing he's fallen in love. After a fight with her father, Cora flees to Ireland, both to follow Finn and to look for her missing mother.
There she meets another silver-haloed person and discovers the meaning of her newfound powers and their role in a conspiracy spanning centuries—one that could change mankind forever…and end her life.
Scintillate is the first book in this lush and exciting new trilogy, full of romance, adventure and metaphysical mystery.
What do you think of the Trailers?
Have you heard of Adaora? If so, Have you read it?
Have you heard of Scintillate? Do you plan on reading it?
Just for fun:
If you were a mermaid what color would your fin be?
Leave your answers in the comments below, I love reading your responses!
Have a Trailer you would like showcased? Send me an
Email
. I'm always on the lookout for new book trailers to spotlight.
Like what you see? Please Share! I thank you if you do.