Freebie Friday (54) Free Young Adult & Fantasy E-Books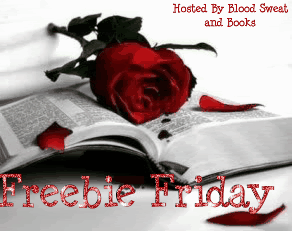 It's time for another edition of Freebie Friday! Each week I compile a list of books that I've found for FREE and share them with all of you! All you have to do is click on the title and it will take you to the purchase page for that book. Unless noted all books are first in the series.
Silence
by Natasha Preston
For eleven years, Oakley Farrell has been silent. At the age of five, she stopped talking, and no one seems to know why. Refusing to communicate beyond a few physical actions, Oakley remains in her own little world.
Bullied at school, she has just one friend, Cole Benson. Cole stands by her, refusing to believe that she is not perfect the way she is. Over the years, they have developed their own version of a normal friendship. However, will it still work as they start to grow even closer?
When Oakley is forced to face someone from her past, can she hold her secret in any longer?
Broken Silence
by Natasha Preston
It has been four years since Oakley, her mum, and brother fled to Australia. With the trials looming, she makes the decision to return to England. Oakley is desperate for closure so she can put the past behind her and move on with her life.
How will she cope when she comes face to face with the two people that hurt her the most, and the one person that she hurt the most?
Her love for Cole never faded, but how will he react to her return after so long? Will they be able to put everything behind them in order to have a happy ending?
Sworn to Raise
by Terah Edun
Seventeen-year-old Ciardis has grown up in poverty, a cleaner in a small vale on the outskirts of the empire. But beneath her empire's seemingly idyllic surface lies a hidden secret. Whispers of an inept crown Prince are growing ever louder--intensified by the five year anniversary of the soulbond initiations.
Amidst scandalous whispers, Ciardis finds herself chosen to train for the Companions Guild. She leaves her home and sets off on a personal journey to become a Court Companion. A position she'd never thought possible for a lowly servant to obtain, she must prove that she has the skills to attract a Patron.
But she must master those skills quickly. If the legends are true, only Ciardis can harness the power to raise a Prince in an Imperial Court sworn to bring him down.
Katrina the beginning
by Elizabeth Loraine
As a Vampire being hunted was nothing new. Finding out that I had to save those that were hunting us was!
Katrina is thrust into something she never could have imagined growing up in the aristocracy of Europe. Once the fashion of the day, and girlish gossip filled Katrina and her new friends days, but their lives changed the instant their race was threatened and they were chosen as the Five, and the protectors of not only the vampire race, but all the peaceful races of the world!
Katrina, the Beginning book one, chronicles the story of Katrina from the age of seventeen in the series - Royal Blood Chronicles - it's full of romance, friendship, adventure and betrayal in a fast paced, fun read. It's filled with strong female characters in a lush, beautifully drawn fantasy world built and wonderfully written by Elizabeth Loriane.
Pulse
by Kailin Gow
17 year-old Kalina didn t know her boyfriend was a vampire until the night he died of a freak accident. She didn t know he came from a long line of vampires until the night she was visited by his half-brothers Jaegar and Stuart Greystone. There were a lot of secrets her boyfriend didn t tell her. Now she must discover them in order to keep alive. But having two half-brothers vampires around had just gotten interesting.
The Memory Game
by Sharon Sant
If there is a hell, I think maybe this is it.
Weeks after fifteen-year-old David is killed by a speeding driver, he's still hanging around and he doesn't know why. The only person who can see and hear him is the girl he spent his schooldays bullying.
Bethany is the most hated girl at school. She hides away, alone with her secrets until, one day, the ghost of a boy killed in a hit-and-run starts to haunt her.
Together, they find that the end is only the beginning…
Creature of Dreams
by Maya Lassiter
Travel photographer, Liv Hannity, forty-one, returns to her Southern hometown on a quest to find her long lost sleep. An insomniac and a lucid dreamer, Liv is used to waking nightmares--but they're getting worse. Parasites have infested Liv's dreams and are eating her alive. Seriously. Or, so says Grim, Liv's childhood dream-character playmate and a self-professed demi-god of dreams. (Or maybe he's lying. Grim loves a good lie.)
By day, Liv must sort through her difficult past, her overbearing family, her pushy best-friend, and Liv's new, much-too-young, boyfriend, Milo. By night, Liv battles the Creeps, with Grim's questionable help, as well as herself--because Liv might be the biggest dream monster of all.
Creature of Dreams is a funny, scary, roller-coaster about love, friendship, getting older, facing the monsters, and waking up. As well as growing up. Finally. (Maybe.)
---------------------------------------------------------------------------
*Though free at time of posting, please verify that the "Kindle Price" is actually $0.00. If you see a price for "Prime Members" or "read for free", then the book is NOT free any longer. Please leave a comment if you notice this so I can replace with another :)
*Authors Have an upcoming book that will be FREE let me know, I'd love to feature your work in my post.