Book Trailer Tuesday (80) Of Triton by Anna Banks & Ignite Me by Tahereh Mafi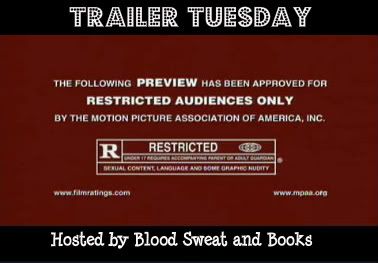 Book Trailer Tuesday is a Weekly Blog Post hosted by me at Blood Sweat and Books. Each week I choose two Book Trailers to showcase. One Trailer will be for an upcoming book and the other will be one that has already been released. This week I focus my spotlight on Of Triton by Anna Banks & Ignite Me by Tahereh Mafi.
In this sequel to OF POSEIDON, Emma has just learned that her mother is a long-lost Poseidon princess, and now struggles with an identity crisis: As a Half-Breed, she's a freak in the human world and an abomination in the Syrena realm below. Syrena law states that all Half- Breeds should be put to death.
As if that's not bad enough, her mother's reappearance among the Syrena turns the two kingdoms—Poseidon and Triton—against one another. Which leaves Emma with a decision to make: Should she comply with Galen's request to keep herself safe and just hope for the best? Or should she risk it all and reveal herself—and her Gift—to save a people she's never known?
Releases Today! February 4,2014
The heart-stopping conclusion to the New York Times bestselling Shatter Me series, which Ransom Riggs, bestselling author of Miss Peregrine's Home for Peculiar Children, called "a thrilling, high-stakes saga of self-discovery and forbidden love"
Juliette now knows she may be the only one who can stop the Reestablishment. But to take them down, she'll need the help of the one person she never thought she could trust: Warner. And as they work together, Juliette will discover that everything she thought she knew-about Warner, her abilities, and even Adam-was wrong.
What do you think of the Trailers?
Have you read Of Triton yet? If so, Did you enjoy it?
Will you picking up Ignite Me? Team Warner or Team Adam?
Just for fun:
Would you rather have crazy superpowers or live under the sea as a mermaid?
Leave your answers in the comments below, I love reading your responses!
Have a Trailer you would like showcased? Send me an
Email
. I'm always on the lookout for new book trailers to spotlight.
Like what you see? Please Share! I thank you if you do.