Book Trailer Tuesday (81) Incarnate by Jodi Meadows & The First by Lisa M. Green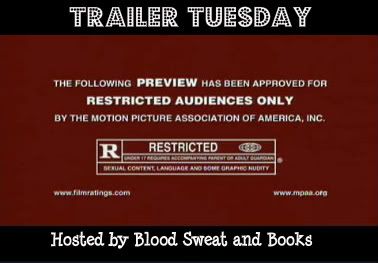 Book Trailer Tuesday is a Weekly Blog Post hosted by me at Blood Sweat and Books. Each week I choose two Book Trailers to showcase. One Trailer will be for an upcoming book and the other will be one that has already been released. This week I focus my spotlight on Incarnate by Jodi Meadows & The First by Lisa M. Green.
NEWSOUL
Ana is new. For thousands of years in Range, a million souls have been reincarnated over and over, keeping their memories and experiences from previous lifetimes. When Ana was born, another soul vanished, and no one knows why.
NOSOUL
Even Ana's own mother thinks she's a nosoul, an omen of worse things to come, and has kept her away from society. To escape her seclusion and learn whether she'll be reincarnated, Ana travels to the city of Heart, but its citizens are afraid of what her presence means. When dragons and sylph attack the city, is Ana to blame?
HEART
Sam believes Ana's new soul is good and worthwhile. When he stands up for her, their relationship blooms. But can he love someone who may live only once, and will Ana's enemies—human and creature alike—let them be together? Ana needs to uncover the mistake that gave her someone else's life, but will her quest threaten the peace of Heart and destroy the promise of reincarnation for all?
A tale of myth, mystery...and a past long forgotten.
Something is out there.
And the people live in constant fear.
But their biggest threat lies within their own village. Everyone and everything is dying, slowly and without hope of salvation.
In a world where almost nothing is truth and isolation is the purest form of self-deception, the possibility of hope exists only in the heart and mind of a young woman who chooses to follow an unknown path in order to save everyone she knows and loves. Before long, she discovers that her most vital beliefs are based on a deception that will rock the foundation of her entire people. To save them, she must learn to open her heart and sacrifice…everything.
You may think you have heard this story before, but be warned.
You haven't.
What do you think of the Trailers?
Have you read Incarnate yet? If so, Did you enjoy it?
Will you picking up The First?
Just for fun:
Would you want to be reincarnated if possible?
Leave your answers in the comments below, I love reading your responses!
Have a Trailer you would like showcased? Send me an
Email
. I'm always on the lookout for new book trailers to spotlight.
Like what you see? Please Share! I thank you if you do.