Freebie Friday (60) Free Horror,Fantasy, Paranormal & Young Adult E-Books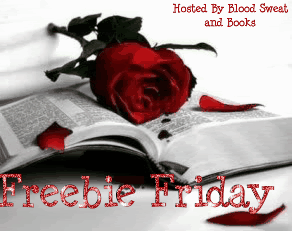 It's time for another edition of Freebie Friday! Each week I compile a list of books that I've found for FREE and share them with all of you! All you have to do is click on the title and it will take you to the purchase page for that book. Unless noted all books are first in the series.
Paranormal, Horror & Fantasy E-Books
Pretty When She Dies by Rhiannon Frater [
Purchase
]
*Free until March 24th
Amaliya wakes under the forest floor, disoriented, famished and confused. She digs out of the shallow grave and realizes she is hungry...

... in a new, horrific, unimaginable way...

Sating her great hunger, she discovers that she is now a vampire, the bloodthirsty creature of legend. She has no choice but to flee from her old life and travels across Texas. Her new hunger spurs her to leave a wake of death and blood behind her as she struggles with her new nature.

All the while, her creator is watching. He is ancient, he is powerful, and what's worse is that he's a necromancer. He has the power to force the dead to do his bidding. Amaliya realizes she is but a pawn in a twisted game, and her only hope for survival is to seek out one of her own kind.

But if Amaliya finds another vampire, will it mean her salvation... or her death?
Sleepers by Megg Jensen [Purchase]
An adoptee raised in a foreign land, sixteen-year-old Lianne was content with her life as handmaiden to the queen, until a spell cast on her at birth activated. Now she's filled with uncontrollable rage and access to magic she thought had been bled from her people years ago. Even her years of secret training in elite hand-to-hand combat and meditation can't calm the fires raging inside her.

Her heart is torn between two boys, the one she's always loved and the one who always ignored her. But when the kingdom threatens to tear itself apart due to rumors surrounding the queen's alleged affair, who will Lianne protect and who will she destroy?
WANTED: Dead or Undead by Angela Scott [Purchase]
Trace Monroe doesn't believe in luck. He never has. But when a fiery-headed cowgirl saunters through the saloon doors, wielding shotguns and a know-how for killing the living dead, he believes he just may be the luckiest man alive. Trace wants to join "Red's" posse, but she prefers to work alone—less messy that way.

In order to become her traveling companion, Trace has to agree to her terms: no names, no questions, and if he gets bit, he can't beg for mercy when she severs his brain stem. He agrees, knowing only that Red is the sharpest shooter he's ever encountered. The fact she's stunning hasn't escaped his attention either.

What he doesn't know, is that Red has a very good reason to be on top of her game. She not only has the answer for how they can all outlive the plague taking over the wild, wild west, she is the answer.
Rising by Holly Kelly [Purchase]
In a war between the humans and the inhabitants of the sea-humans will lose. Xanthus Dimitriou-the most lethal Dagonian to rise from the ocean-is on a mission to save mankind from annihilation. But first there's one small thing he needs to do... kill a beautiful young woman in a wheelchair. Killing her doesn't start out as part of his plan. He entrenches himself deep in the human world. Aligning himself with his enemies, he prepares to send them to Triton to face their punishment. Then Sara Taylor rolls onto the scene. Xanthus knows at once she's a criminal. And her crime? Being born. She's a human/Dagonian half-breed, an abomination. Killing her should be an easy job. All he has to do is break into her apartment, slit her throat, and feed her body to the sharks. Simple, right? Wrong. If only she weren't so beautiful, so innocent, so sweet... Saving the world may have to wait. It appears Xanthus has a woman to save. But protecting her may cost him his own life.
Jenny Undead by J.L. Murray [Purchase]
In a world ravaged by disease and chaos, Jenny has a secret. She and her brother were part of a gruesome experiment conducted ten years earlier in an attempt to stop the zombie apocalypse. If the rumors are true, her mother was the hated pathologist who released the disease in the first place, leading to the destruction of government, civilization, and life as we know it.

Despite the constant terror of the undead, Jenny is as happy as a post-apocalyptic girl can be. She has friends, she's good with a knife, and she has Declan Munro by her side. But when she hears her brother might still be alive and living with the Underground, a religious group hiding in the now-defunct subway, Jenny jumps at the chance to find him. She infiltrates the group to right the wrong she caused when she ran away, leaving him in that lab.

When she finds him, though, Casey is not at all what she expected. He's been turned. And the impossible happens when Jenny is bitten. She and Casey are dead, but they're not like any other rotters. Their minds are still intact. And there are others: Thirteen children survived the mysterious experiments, and it's up to Jenny to find them and bring an end to the plague. But not everyone wants the chaos to end.
Keatyn's crazy life comes together in one perfect script in this special combined addition of the first three books in The Keatyn Chronicles.

Book 1 - Stalk Me Keatyn's life is following the script she wrote for the perfect high school experience. She's popular, goes to the best parties, dates the hottest guy, and sits at the most-coveted lunch table. But she's thinking about giving it all up to date an adorable surfer. So she writes a new script. One where all the pieces of her life come together in perfect harmony. But little does she know, there's someone who will do anything to make sure that doesn't happen.

Book 2 - Kiss Me Keatyn's always written scripts for her perfect life. But she never would have scripted this. She's now at a boarding school, where she has new challenges to face. Like tutoring a hottie god that tortures her with his smile. And having the most popular girl hate her because of a guy. So she's decided to stop trying to script her life and just live it. Because who knows how long she has left.

Book 3 - Date Me Keatyn's giving up scripting her life. Sort of. She's done with the God of all Hotties. She's going to give her heart to the boy whose kisses are hotter than molten lava and who asked her to Homecoming in a big, crazy way. Because there's so much to look forward to. Parties at the Cave. Homecoming festivities. Drama Tryouts. Shopping trips to NY. But things aren't as perfect as they seem. She knows he's still out there and getting more desperate. And even though she wants to pretend she'll never see him again, she knows she will. And she's afraid that this time, she might not get away.
Leia lives on the Island, a world in which children leave their parents to take care of themselves when they are ten years old. Across this Island runs a wall that no one has ever crossed. The Fools living behind it are not amenable to reason – they believe in illusions. That's what The Book says, the only thing left to the Eastern Islanders by their ancestors.

But when a strange man washes ashore and Leia meets a Fool face to face, her life will never be the same. Is what she and her friends believe about the Island really true?

Or is everyone in their world, in fact, a Fool?
Clans are Unity.

No variation. No deviation.

On Clades, to be a Clan is to be an exact copy. A perfect society cloning themselves to survive, even as the zombielike Frags threaten to overrun them on an unforgiving planet.

Clan 1672 (privately known as Twain) was never supposed to survive the Incubation Tank. But he did. Illegally. He is different from the other Clans.

A secret that could destroy him.
The Game
by Terry Schott [
Purchase
]
-------------------------------------------------
--------------------------
*Though free at time of posting, please verify that the "Kindle Price" is actually $0.00. If you see a price for "Prime Members" or "read for free", then the book is NOT free any longer. Please leave a comment if you notice this so I can replace with another :)

*Authors Have an upcoming book that will be FREE let me know, I'd love to feature your work in my post.