Freebie Friday (61) Free Young Adult Science Fiction, Fantasy and New Adult E-Books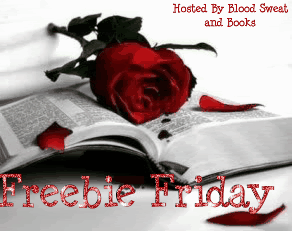 It's time for another edition of Freebie Friday! Each week I compile a list of books that I've found for FREE and share them with all of you! All you have to do is click on the title and it will take you to the purchase page for that book. Unless noted all books are first in the series.
Young Adult Science Fiction & Fantasy
Planet Urth
by Jennifer & Christopher Martucci [
Purchase
]
More than two hundred years into the future, human beings are an endangered species. The planet has been battered by war, its inhabitants plagued by disease and death. Few humans survived and remained unaffected. Most changed dramatically and evolved into something else entirely. Irrevocable alterations caused by chemical warfare have created a new species. North America is in ruins and has been overtaken. Humanity has fallen at the hands of mutants known as Urthmen.
Seventeen year-old Avery is alive and unchanged. But she has not been immune to the harshness of the new world. She has lived on the run for much of her life, in terror.
After losing her father, Avery is the sole guardian of her eight-year-old sister, June. Avery is now charged with June's safety as well as her own, a nearly impossible task.
Forced to hide deep in the forest and away from the cities overrun by Urthmen, Avery and her sister are constantly hunted. Danger awaits them at every turn. They fear they are the only human beings left, that they are the last of their kind.
But are they truly alone?
Only Half Alive
by Konstanz Silverbow [
Purchase
]
The world's darkest creature will be their brightest hope!
While darkness haunts her, she craves the light. Christina is a demon, but she doesn't want to be. She is willing to sacrifice everything to change it. Only one person stands in her way, and he will stop at nothing to keep her the way she is.
The greatest battle of light vs dark threatens every living creature, a battle that could destroy all. And the demon in love will only have one chance to save everyone.
Freak of Nature
by Julia Crane [
Purchase
]
Donate Body to Science. Check.
When seventeen-year-old Kaitlyn checked the box, she never suspected she'd have her life–and her body–stolen from her. She awakens one day in a secret laboratory to discover that her body is now half-robot and is forced to hide her own secret: that she still has human emotions and a human mind. If the scientists who made her find out, they'll erase what remains of who she was.
Kaitlyn finds an unlikely ally in Lucas, a handsome, brilliant scientist who can't get over the guilt he feels knowing she was once a vibrant, beautiful young woman. He never expected a science project to affect him the way she does. As he tries to help her rediscover her past, he finds himself falling for the brave girl struggling to find her place and acceptance between the human and computer worlds.
Exiled
by M.R. Merrick [
Purchase
]
Chase Williams is a demon hunter in the Circle, or at least he was supposed to be. On his fifteenth birthday, Chase stepped up to the altar to claim his elemental power, but it never came. Elemental magic is passed down to a hunter through the bloodline, but on Chase's birthday, the bloodline stopped.
Exiled without the Circle's protection, Chase has spent two years trying to survive a world riddled with half-demons and magic. When he has a run in with a frightened and seemingly innocent demon, he learns the Circle's agenda has changed: the Circle plans to unlock a portal and unleash pure-blood demons into the world.
Vowing to stop them, and knowing he can't do it alone, Chase forms a reluctant alliance with Rayna - a sexy witch with an attitude and a secret. In their attempt to stop them however, Chase and Rayna find themselves in the middle of the Circle's plan, leaving one of them to decide what their friendship is worth, and the other's life depending on it
Rage
by James Somers [
Purchase
]
Jonathan Parks never thought he would witness the end of the world.
He never thought he would be the cause of it.

England faces utter ruin when a viral pandemic erupts in Central London. Within hours of infection, citizens become ravenous creatures seeking to feed upon and infect any living thing they can find. Swiftly they break through Armed Response teams and military units, leaving an ever widening swathe of devastation and chaos in their wake. What started simply with one boy, may now scour the entire globe. As Britain desperately tries to contain the plague, foreign powers seek to isolate themselves, while their clandestine intelligence agencies race to find the boy who may be the world's only hope for finding a cure.
The Frog Prince (Faerie Tale Collection #8) by Jenni James [Purchase]
A prince disguises himself to find true love—
Prince Nolan has had enough of Princess Blythe—the woman to whom he has been betrothed since infancy—and her simpering letters. Does the princess truly not have a brain in her head? Never before has he communicated with someone who seemed so childish and spoiled. It was time he met her for himself, to decide if he could actually follow through with this marriage. But to do it right, she must not see how handsome he is. He needs a disguise—something that would show him her true nature.
Nolan asks an old herb woman to transform him into a creature that is disgusting tointo a creature that is disgusting to any female—a frog. The spell will last thirty days unless the princess does the impossible and kisses him. Now the true test begins. Will Blythe prove to be as monstrously annoying as he believes she is, or will he learn to see past his judgments and find a loving princess waiting for him?
Of Silver and Beasts
by Trisha Wolfe [
Purchase
]
In the sand-covered queendom of Cavan, the goddess once saved a young Kaliope's life, preventing the mercury her father attempted to hide in her blood from reaching her heart. Now, a cybernetic clamp filters it, but the silver streaks swirling faintly beneath her skin are a constant reminder that she's different.

When nineteen-year-old Kaliope is chosen as head of the Nactue Guard, she becomes the sworn protector to her empress. In the midst of an invasion on a neighboring land, Kaliope is placed in charge of guarding Prince Caben, the last heir to his kingdom. But when they're attacked by the feared Otherworlders, Caben and Kaliope are abducted and taken below to a realm where they must fight for their life in a caged arena.

Kaliope struggles to protect her princely charge, keeping him and herself alive while battling inhumanly opponents, and trying to save the stolen, sacred relic that will restore her empress's life force and all of Cavan. And if she can somehow awaken the goddess within her, she may save what's most important.
-------------------------------------------------
--------------------------
*Though free at time of posting, please verify that the "Kindle Price" is actually $0.00. If you see a price for "Prime Members" or "read for free", then the book is NOT free any longer. Please leave a comment if you notice this so I can replace with another :)

*Authors Have an upcoming book that will be FREE let me know, I'd love to feature your work in my post.