Freebie Friday (66) Free New Adult, Fantasy and Young Adult E-Books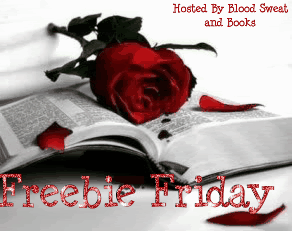 It's time for another edition of Freebie Friday! Each week I compile a list of books that I've found for FREE and share them with all of you! All you have to do is click on the title and it will take you to the purchase page for that book. Unless noted all books are first in the series.
New Adult (Steampunk, Romance)
Chasing the Star Garden
by Melanie Karsak [
Purchase
] Free til 23rd!
An opium-addicted beauty.
An infamous poet living in self-imposed exile.
An ancient treasure about to fall into the wrong hands.
Melanie Karsak's Chasing the Star Garden takes readers on a thrilling adventure from the gritty opium dens of gaslamp London to the gem-colored waters of the ancient world. Lily Stargazer, a loveable but reckless airship racer with a famous lover and shattered past, reluctantly plunges into a centuries-old mystery in a romantic adventure best described as Dan Brown meets Mary Shelley.
It all begins on one of the worst days of Lily's life. She just lost the London leg of the 1823 Airship Grand Prix. To top it off, a harlequin fleeing from constables shoved a kaleidoscope down her pants, told her to fly to Venice, then threw himself from her airship tower. What's a girl to do? For Lily, the answer is easy: drink absinthe and smoke opium.
Lily's lover, Lord Byron, encourages her to make the trip to Venice. Lily soon finds herself at the heart of an ancient mystery which has her running from her past and chasing true love and the stars along the way.
Lost and Found
by Nicole Williams [
Purchase
]
There's complicated. And there's Rowen Sterling.
After numbing pain for the past five years with boys, alcohol, and all-around apathy, she finds herself on a Greyhound bus to nowhere Montana the summer after she graduates high school. Her mom agreed to front the bill to Rowen's dream art school only if Rowen proves she can work hard and stay out of trouble at Willow Springs Ranch. Cooking breakfast at the crack of dawn for a couple dozen ranch hands and mucking out horse stalls are the last things in the world Rowen wants to spend her summer doing.
Until Jesse Walker saunters into her life wearing a pair of painted-on jeans, a cowboy hat, and a grin that makes something in her chest she'd thought was frozen go boom-boom. Jesse's like no one else, and certainly nothing like her. He's the bright and shiny to her dark and jaded.
Rowen knows there's no happily-ever-after for the golden boy and the rebel girl—happily-right-now is a stretch—so she tries to forget and ignore the boy who makes her feel things she's not sure she's ready to feel. But the more she pushes him away, the closer he seems to get. The more she convinces herself she doesn't care, the harder she falls.
When her dark secrets refuse to stay locked behind the walls she's kept up for years, Rowen realizes it's not just everyone else she needs to be honest with. It's herself.
Fantasy (Science Fiction, Romance)
Love Beyond Time
by Bethany Claire [
Purchase
]
It began nearly four hundred years ago. The Conall clan and all their people were murdered in a surprise attack, their beloved castle and all evidence of who destroyed them burned to the ground with their bodies. In the centuries following, archaeologists searched through the ruins looking for any evidence of what or who had caused the untimely demise of such a powerful Scottish clan. All efforts were fruitless, until a spell put in place by an ancient Conall ancestor finally began to work its magic...
Texas kindergarten teacher, Brielle Montgomery, finds comfort in the mundane routines of her life, but when her archaeologist mother asks her to accompany her on a dig in Scotland, she decides to step out of her comfort zone. Once in Scotland, they discover a secret spell room below the castle ruins, and Bri finds herself transported back in time and suddenly married to the castle's ill-fated Laird. Now, she must work to change the fate of his people, all while trying to find a way to return to her home and century. But with each passing day, Bri finds herself falling more deeply in love with her new husband. If she can find a spell to bring her home, will she use it? And if she stays, will it ultimately mean her own death as well?
Kingdom Collection (Books 1-3)
by Marie Hall [
Purchase
]
THIS IS A COLLECTION OF THE FIRST 3 BOOKS. INCLUDED BONUS DELETED SCENES IN BOTH HATTER AND WOLF.
Her Mad Hatter:
Alice is all grown up. Running the Mad Hatter's Cupcakery and Tea Shoppe is a delicious job, until fate--and a fairy godmother with a weakness for bad boys--throws her a curveball. Now, Alice is the newest resident of Wonderland, where the Mad Hatter fuels her fantasies and thrills her body with his dark touch.
Gerard's Beauty:
A not so classic retelling of Beauty and the Beast, as seen through the eyes of the villain...
Red and Her Wolf:
Long ago there lived a beautiful child. Her name was Violet. Fair of skin, with blonde hair and large blue eyes. Born of wild magic, she was a woman with a child's heart. Innocent and lovely, but not at all what she seemed--you see Violet went by another name: The Heartsong.
Young Adult (Romance, Paranormal, Dystopian )
A French Girl In New York
by Anna Adams [
Purchase
]
Maude Laurent is a spirited sixteen-year-old orphan who grew up in a small, provincial town in the north of France with a passion for piano and a beautiful voice. One day in Paris, she is discovered by an American music producer who takes her to New York to live with him and his close-knit family while producing her first album, with help from teen pop star, Matt. Maude will dive into a new fascinating world discovering New York City, music, family, love and the truth about her past.
The Acropolis
by R.K. Ryals [
Purchase
]
"We have a new assignment for you, Mr. Reinhardt."
These words are not comforting to me. At eighteen, I am a gargoyle who has been demoted because I broke the rules. Now I have a new mission, a new mark to protect. But I don't expect Emma Chase. I don't expect to question my own race. I don't expect to care for my own mark. And I am not prepared for what I find at The Acropolis.
Whispers In Autumn
by Trisha Leigh [
Purchase
][
Review
]
In 2015, a race of alien Others conquered Earth. They enslaved humanity not by force, but through an aggressive mind control that turned people into contented, unquestioning robots.
Except sixteen-year-old Althea isn't content at all, and she doesn't need the mysterious note inside her locket to tell her she's Something Else. It also warns her to trust no one, so she hides the pieces that make her different, even though it means being alone.
Then she meets Lucas, everything changes.
Althea and Lucas are immune to the alien mind control, and together they search for the reason why. What they uncover is a stunning truth the Others never anticipated, one with the potential to free the brainwashed human race.
It's not who they are that makes them special, but what.
And what they are is a threat. One the Others are determined to eliminate for good.
The Park Service
by Ryan Winfield [
Purchase
]
What if the plan to save Earth includes the extinction of humankind?
Sometimes the best intentions ultimately lead to evil ends. That's what fifteen-year-old Aubrey VanHouten learns when he stumbles onto a post-apocalyptic paradise where the few remaining humans live on the run from deadly drones controlled by a mysterious Park Service. Beautifully written with challenging moral dilemmas and heart-melting friendships, The Park Service trilogy is an epic coming-of-age-story that will inspire and delight readers young and old.
-------------------------------------------------
--------------------------
*Though free at time of posting, please verify that the "Kindle Price" is actually $0.00. If you see a price for "Prime Members" or "read for free", then the book is NOT free any longer. Please leave a comment if you notice this so I can replace with another :)

*Authors Have an upcoming book that will be FREE let me know, I'd love to feature your work in my post.